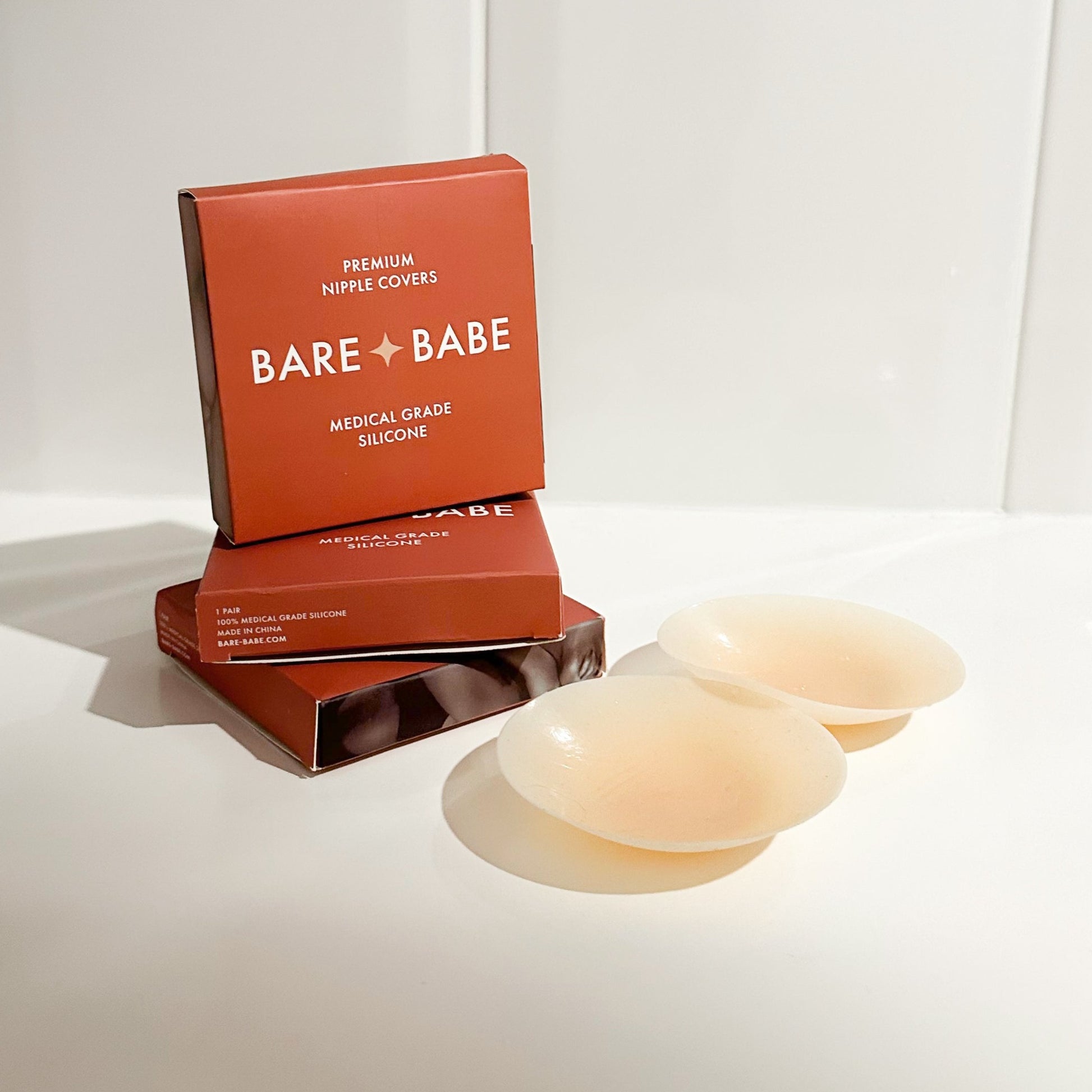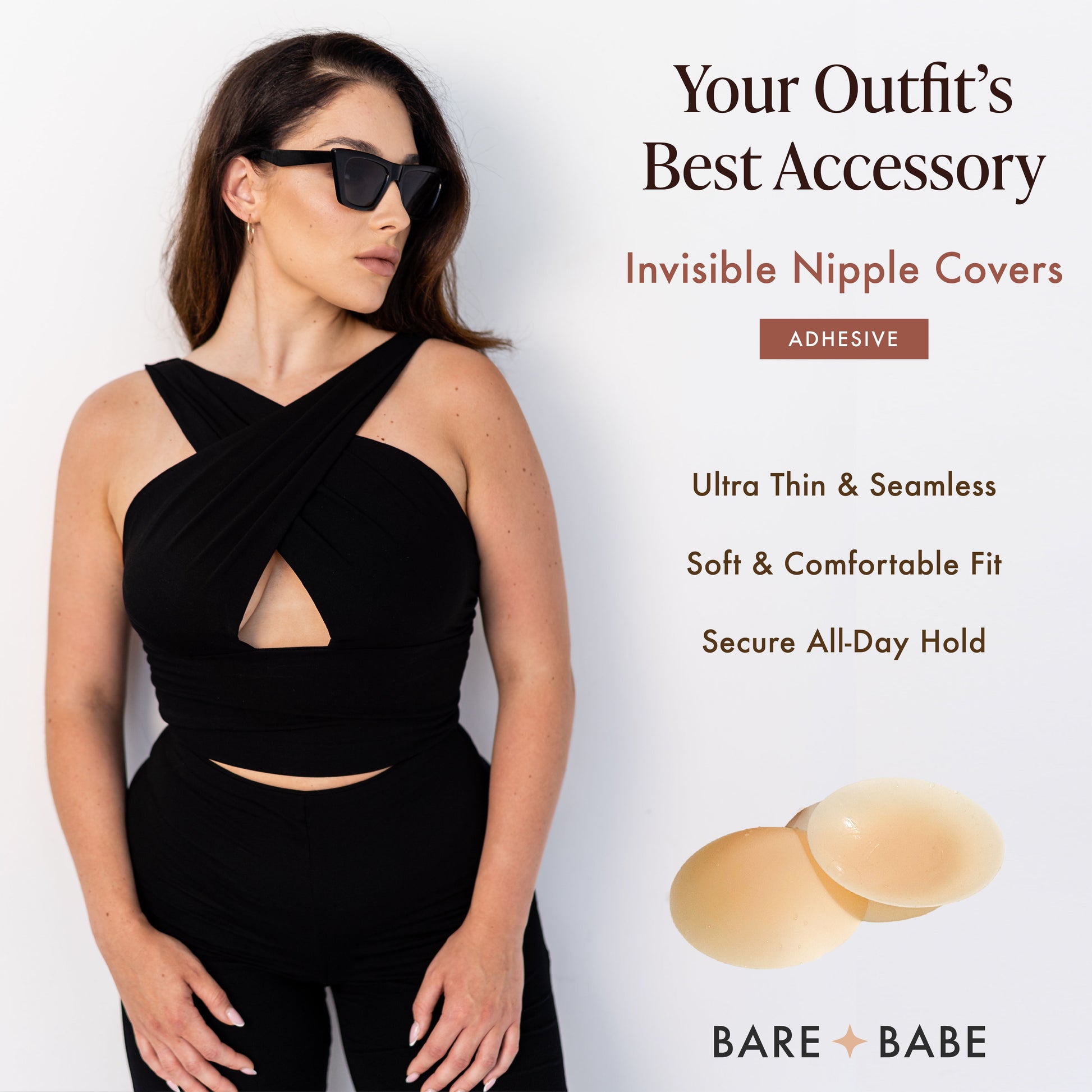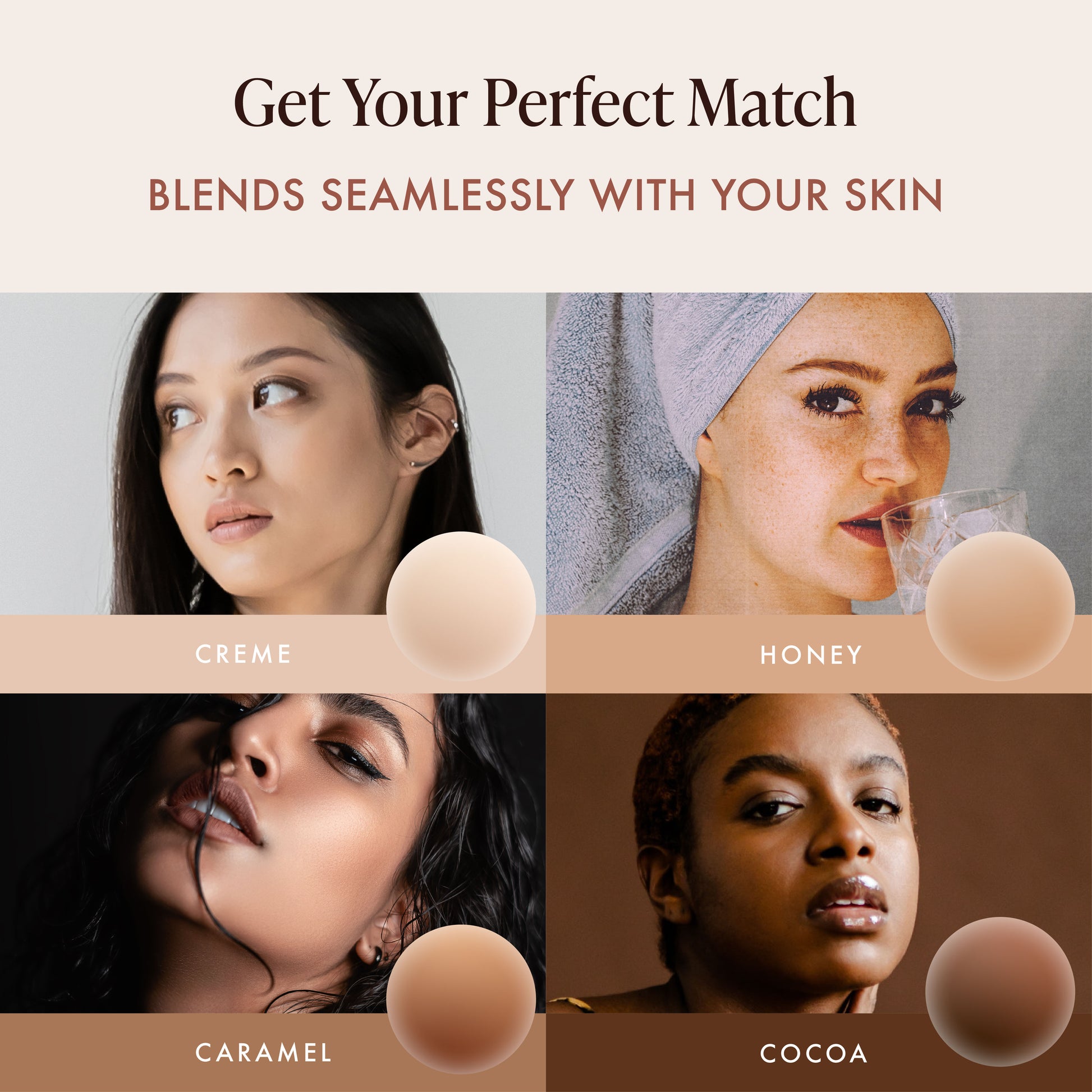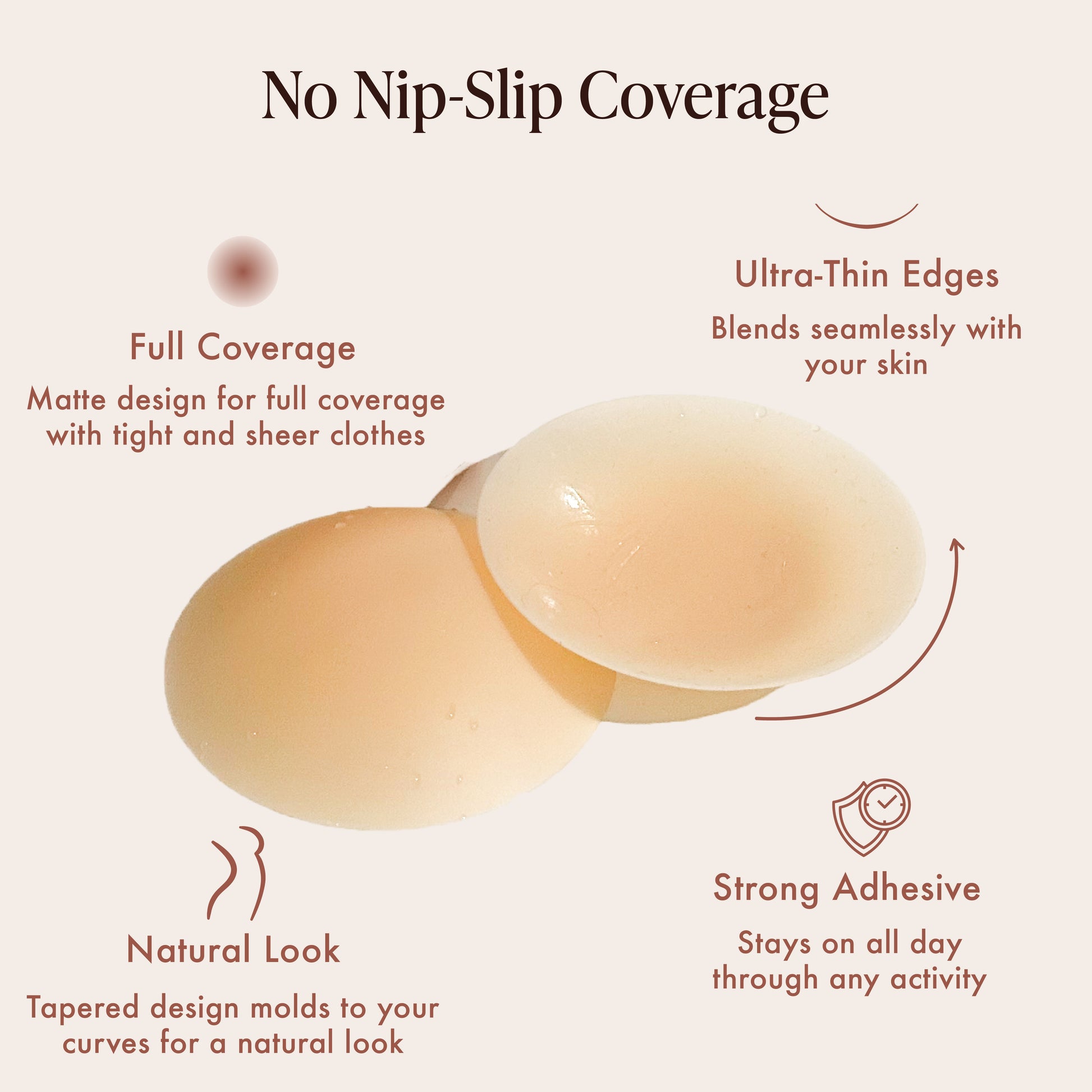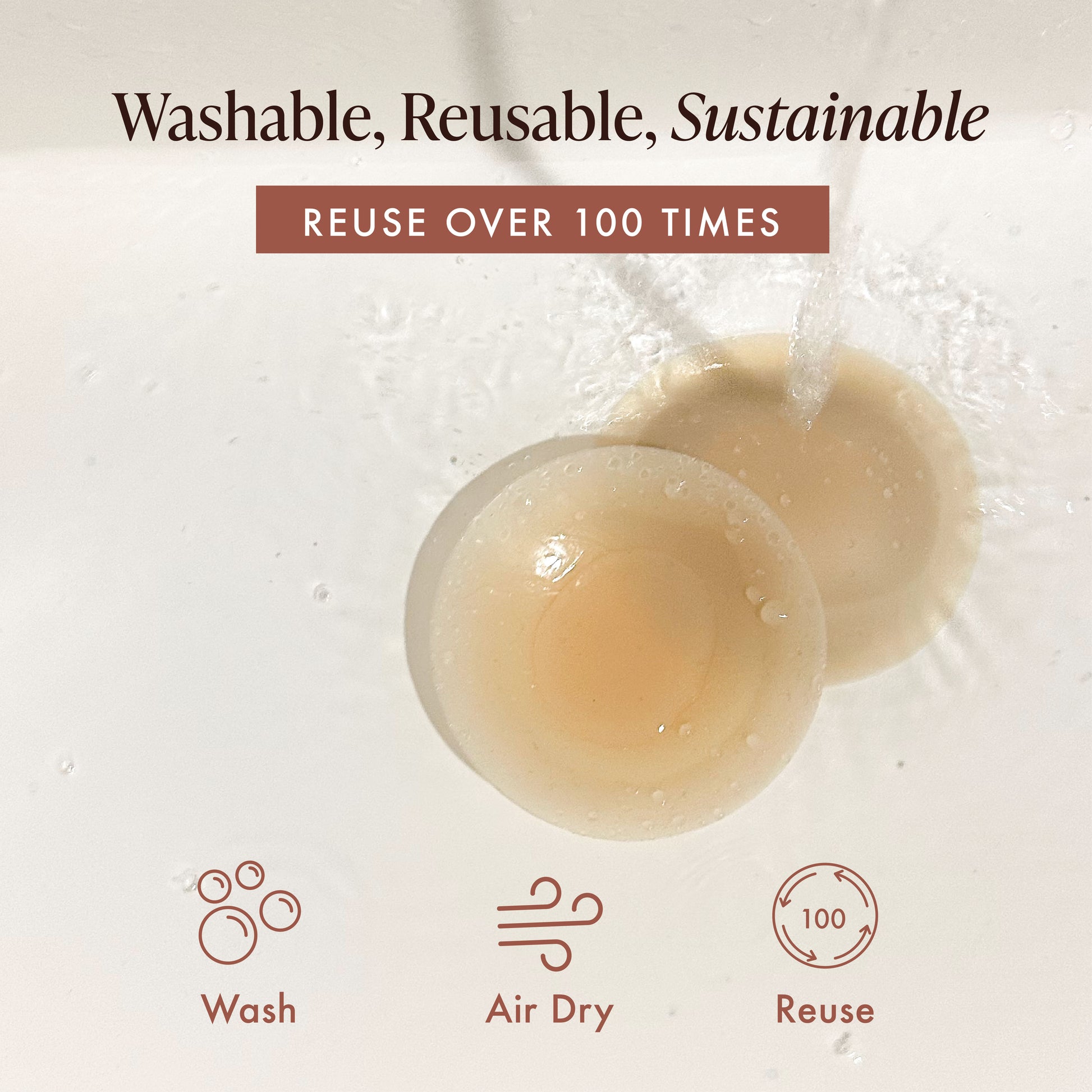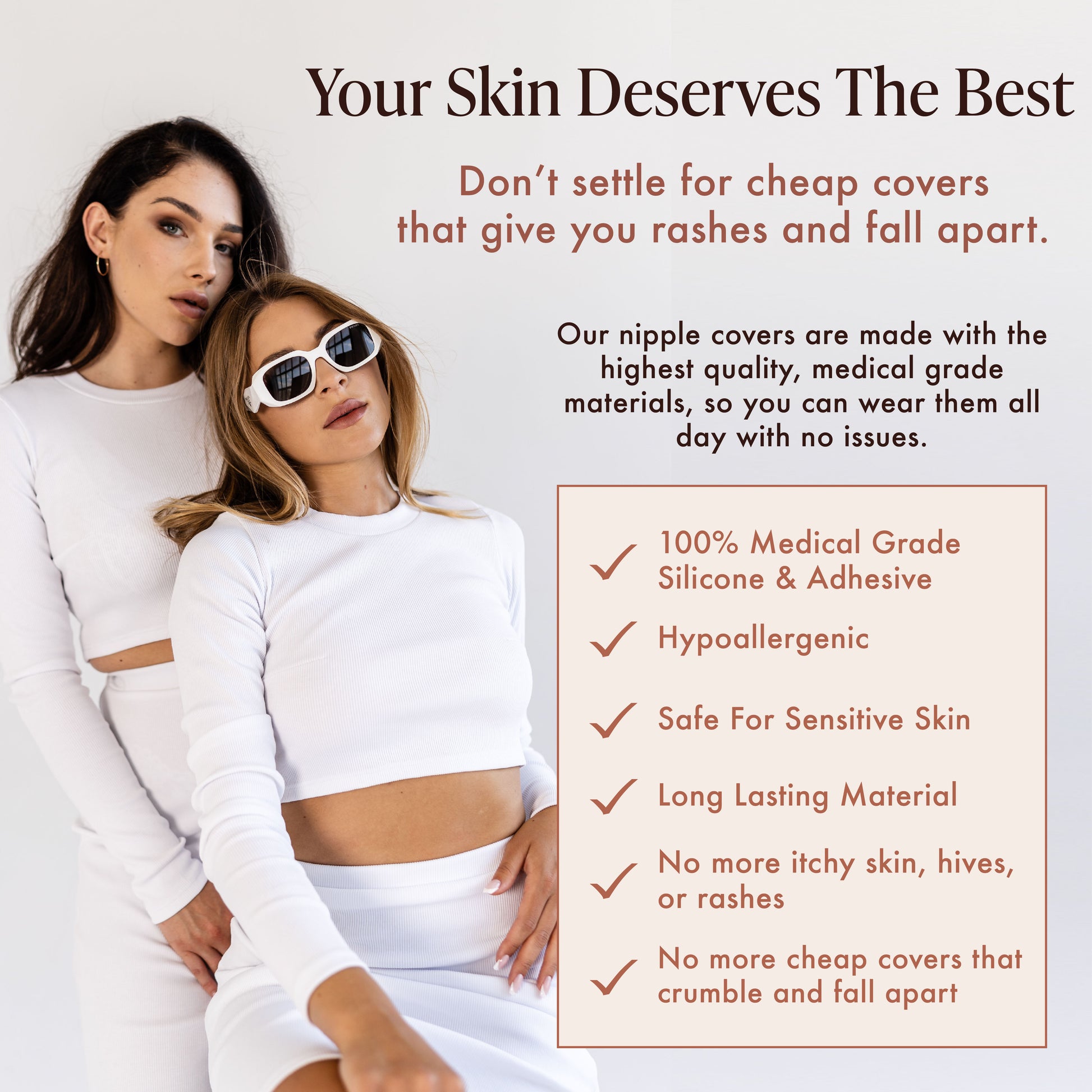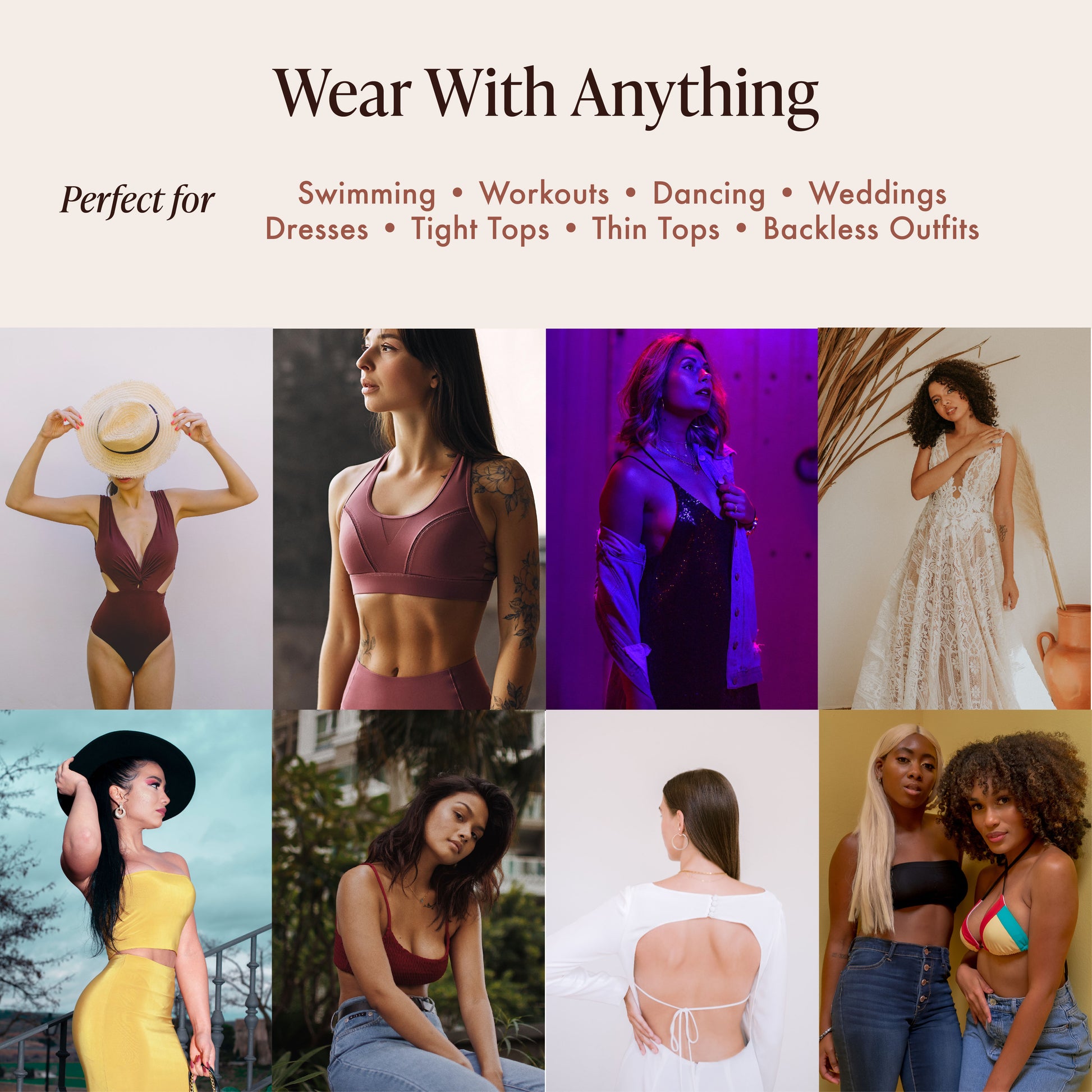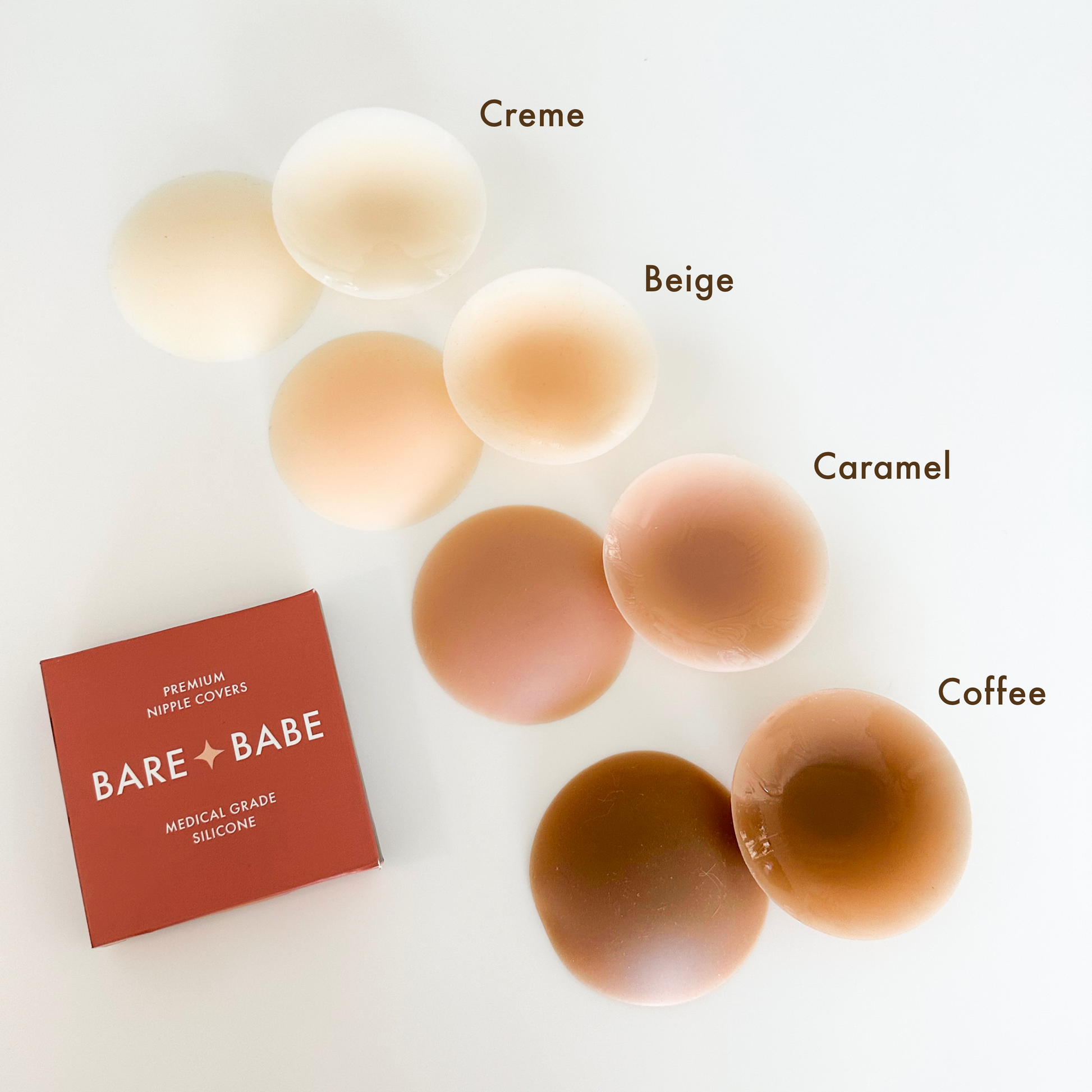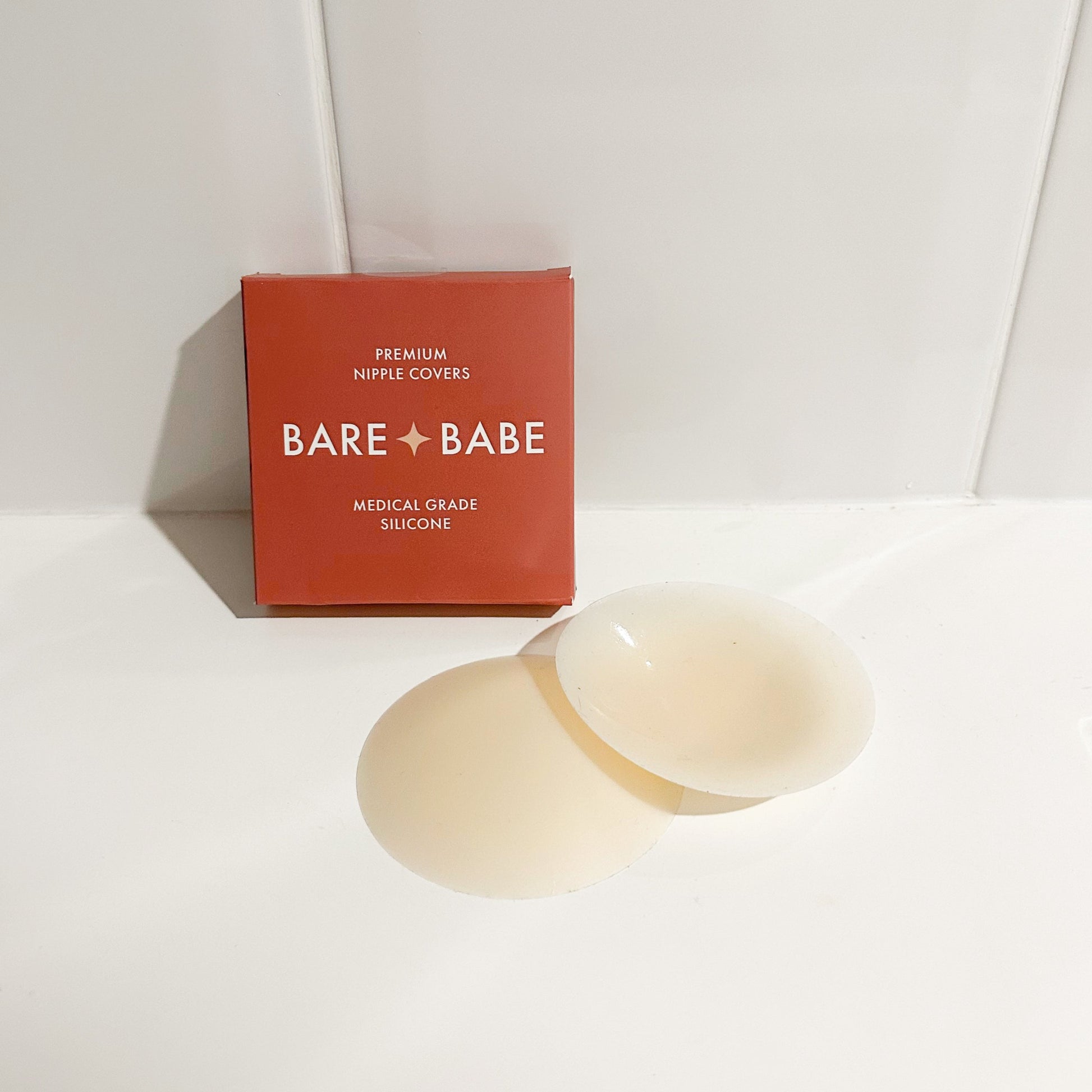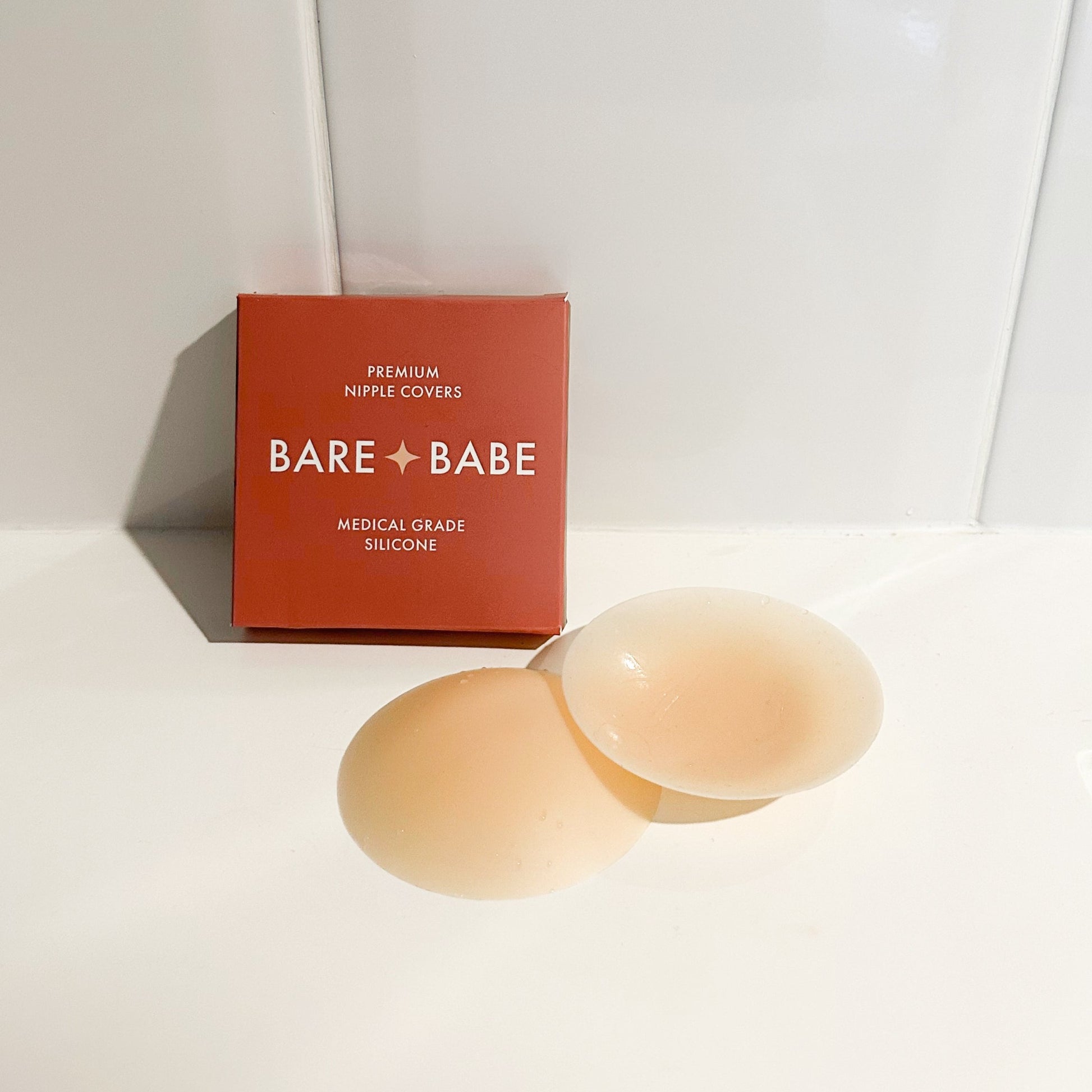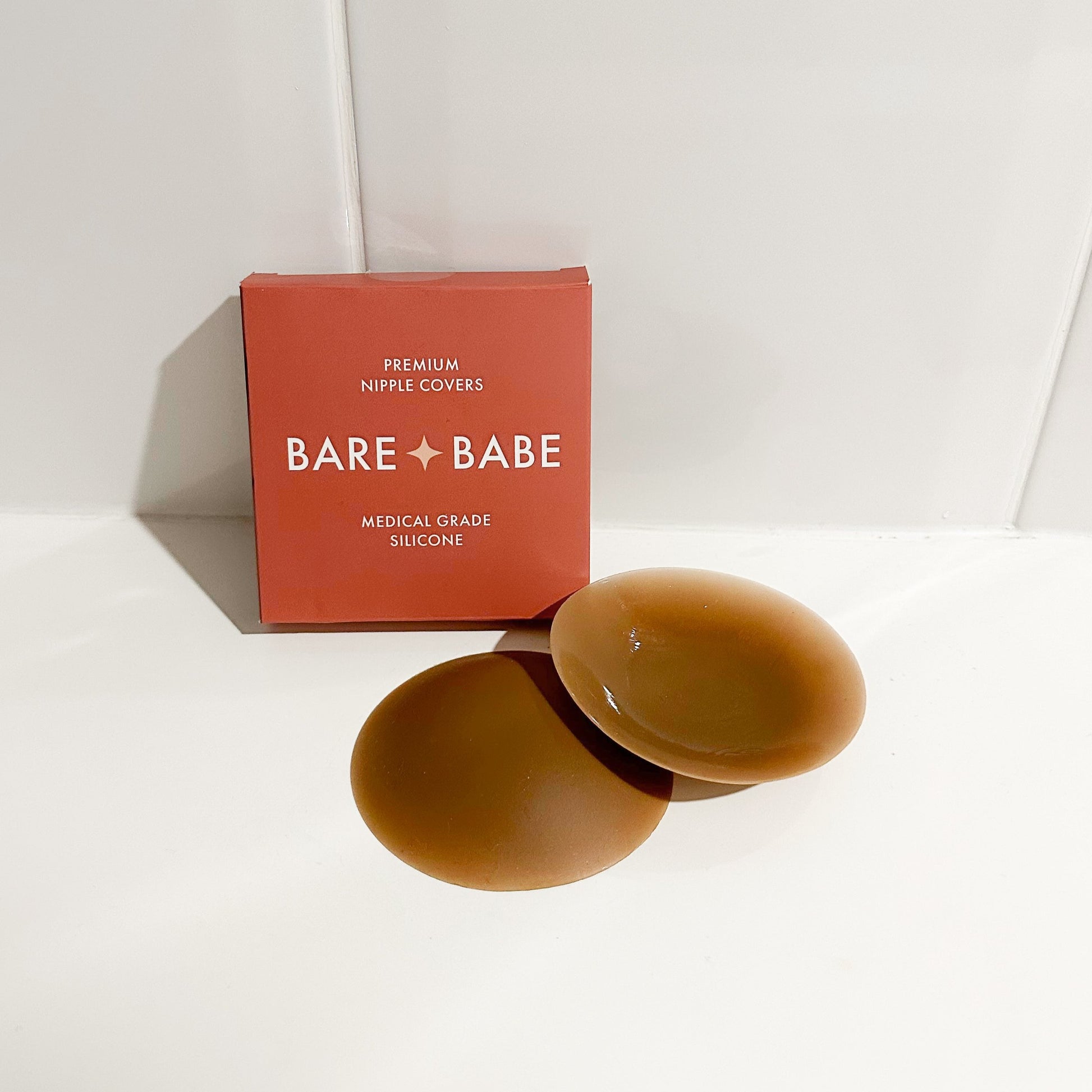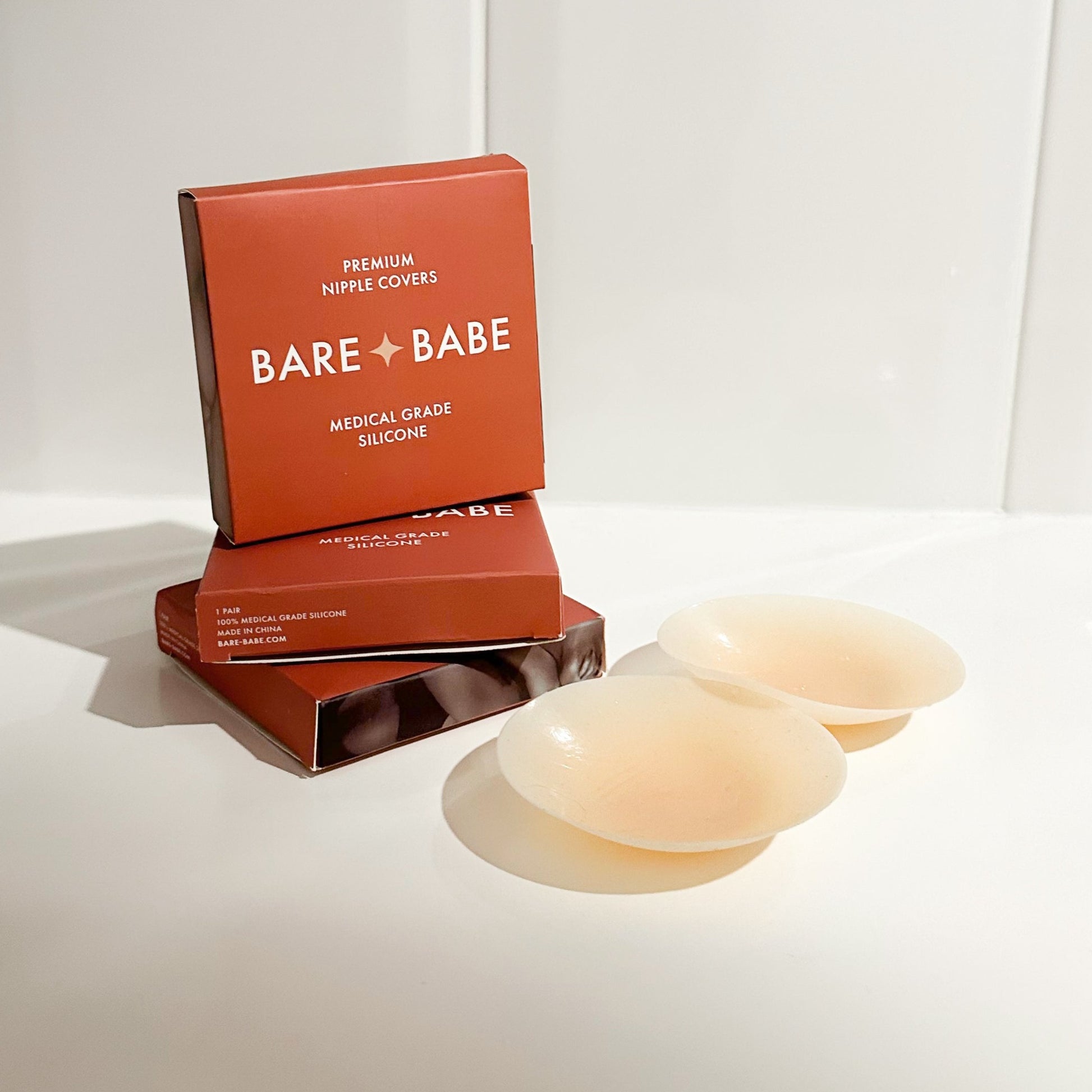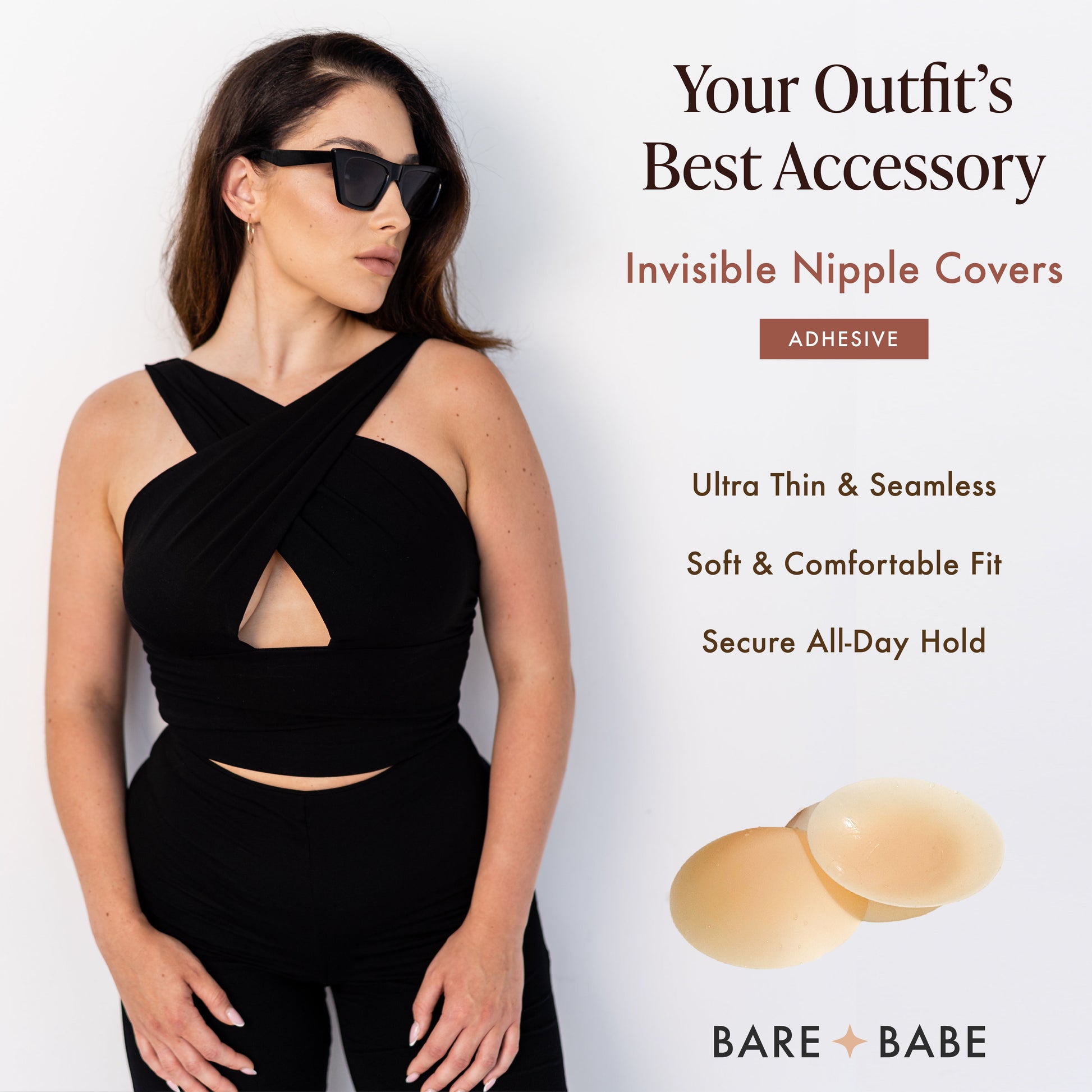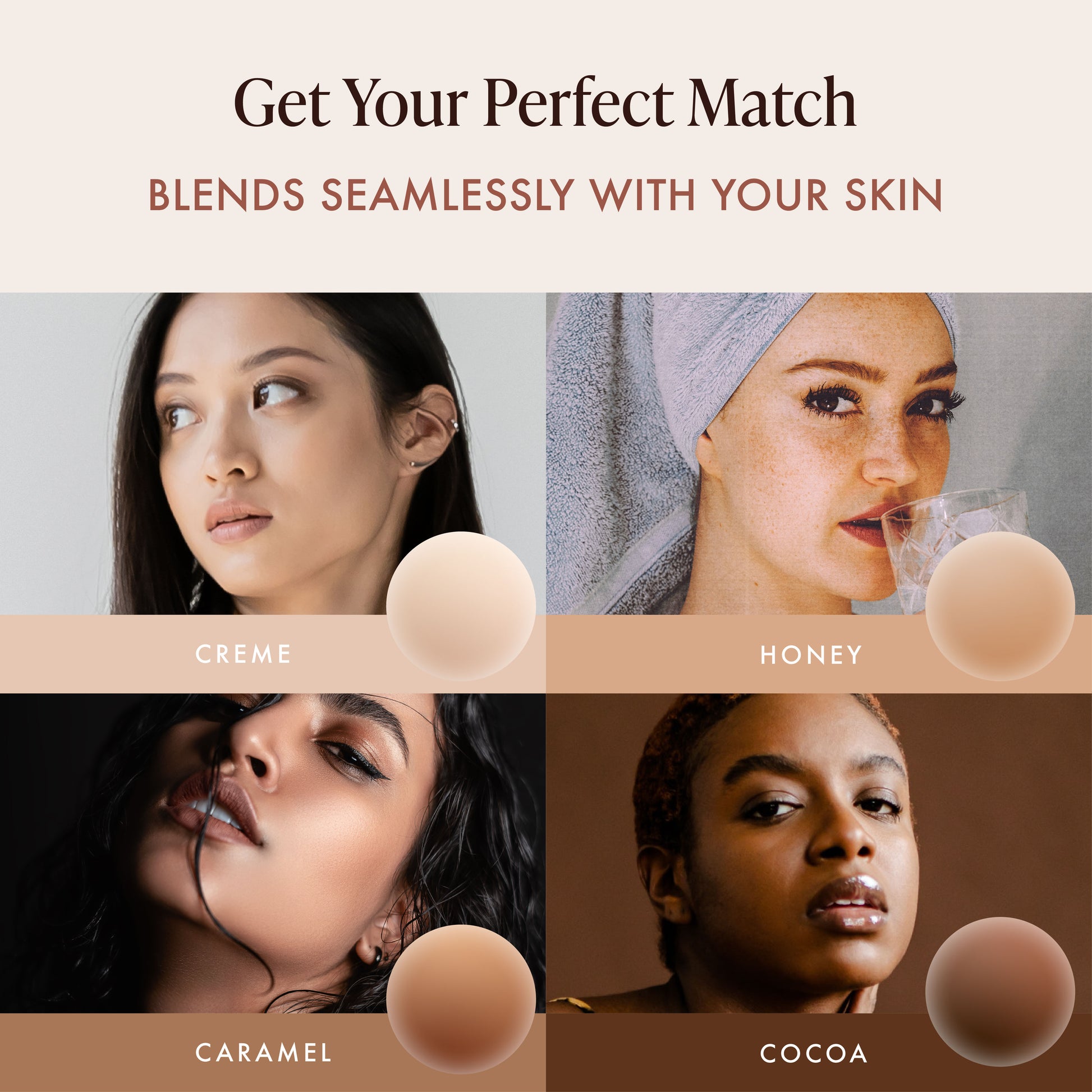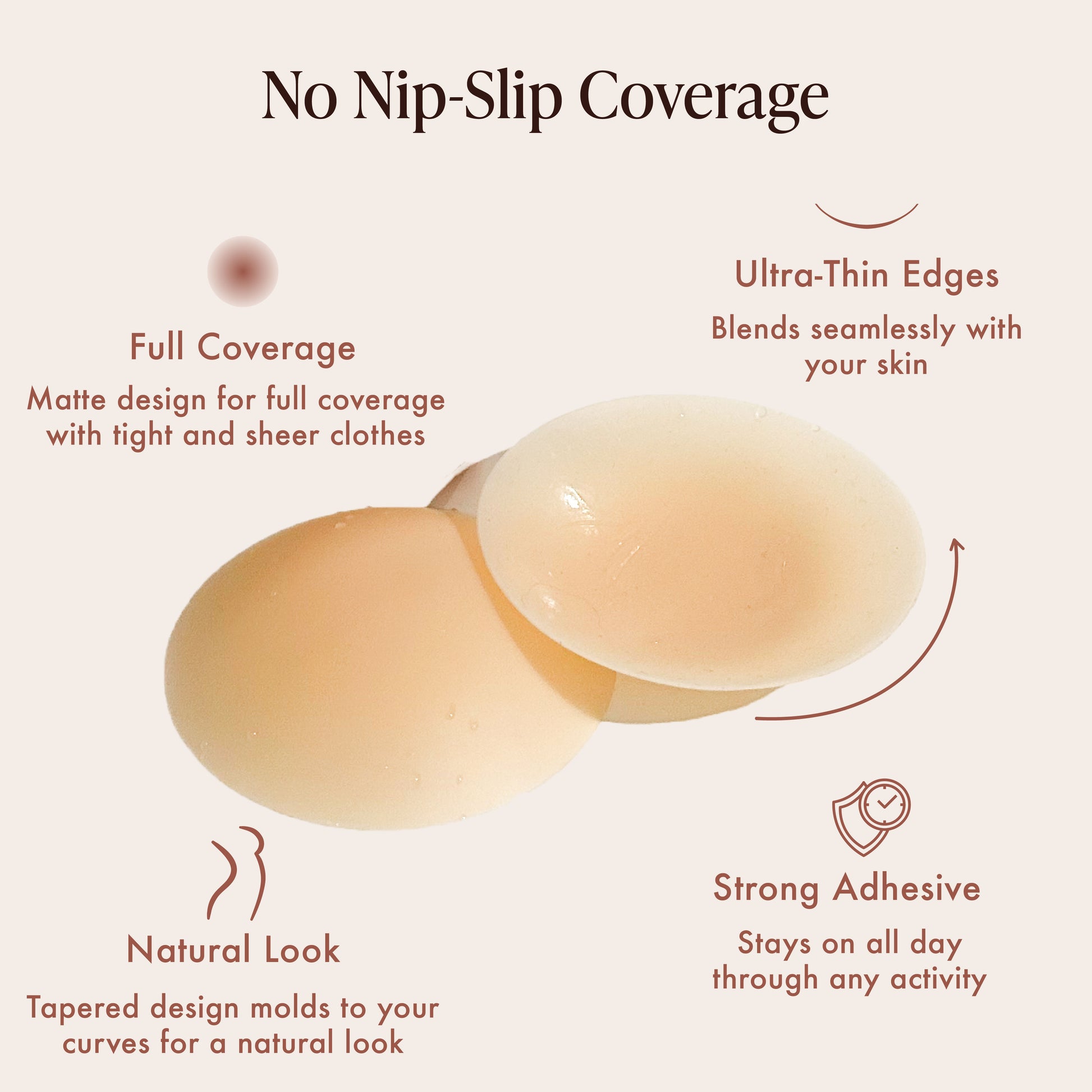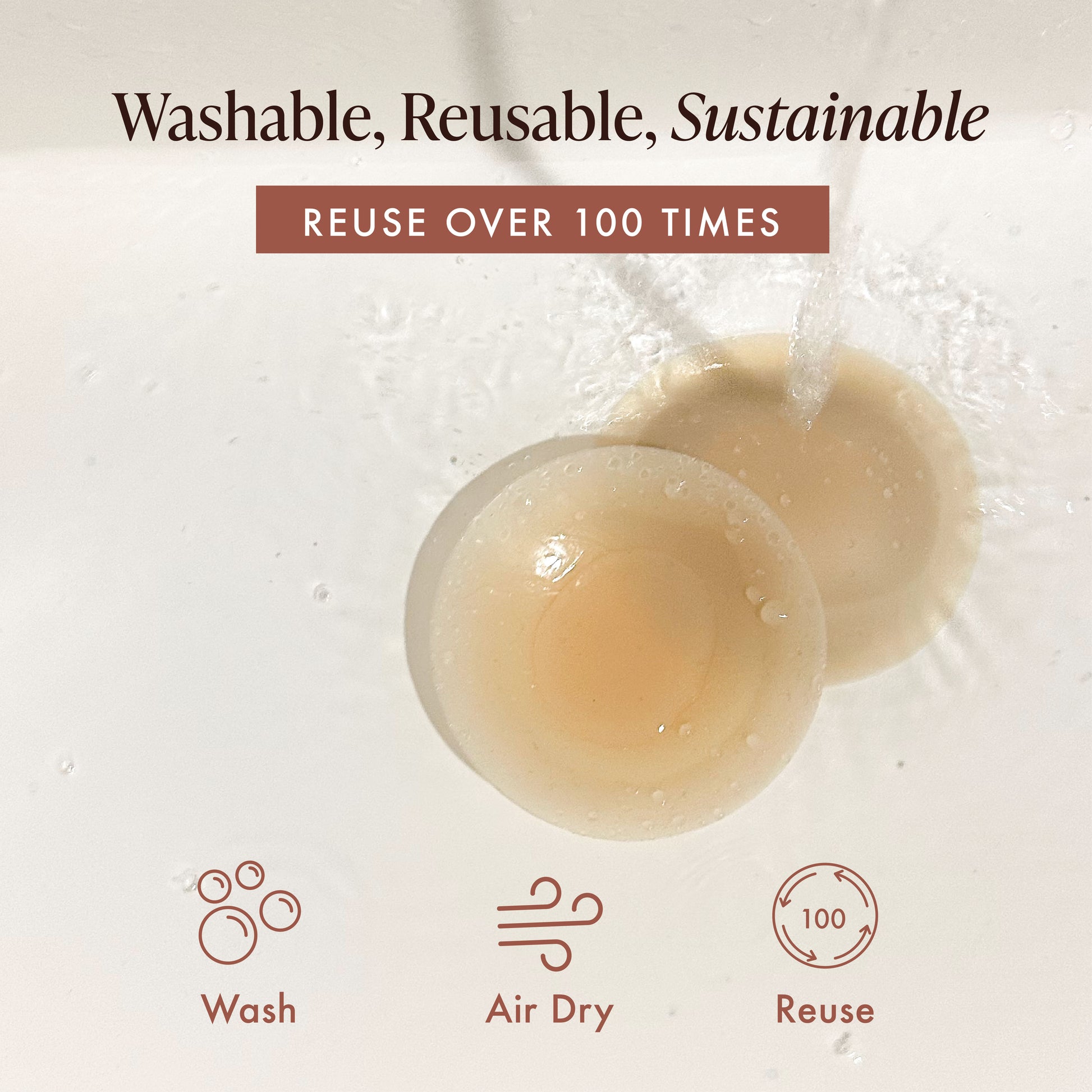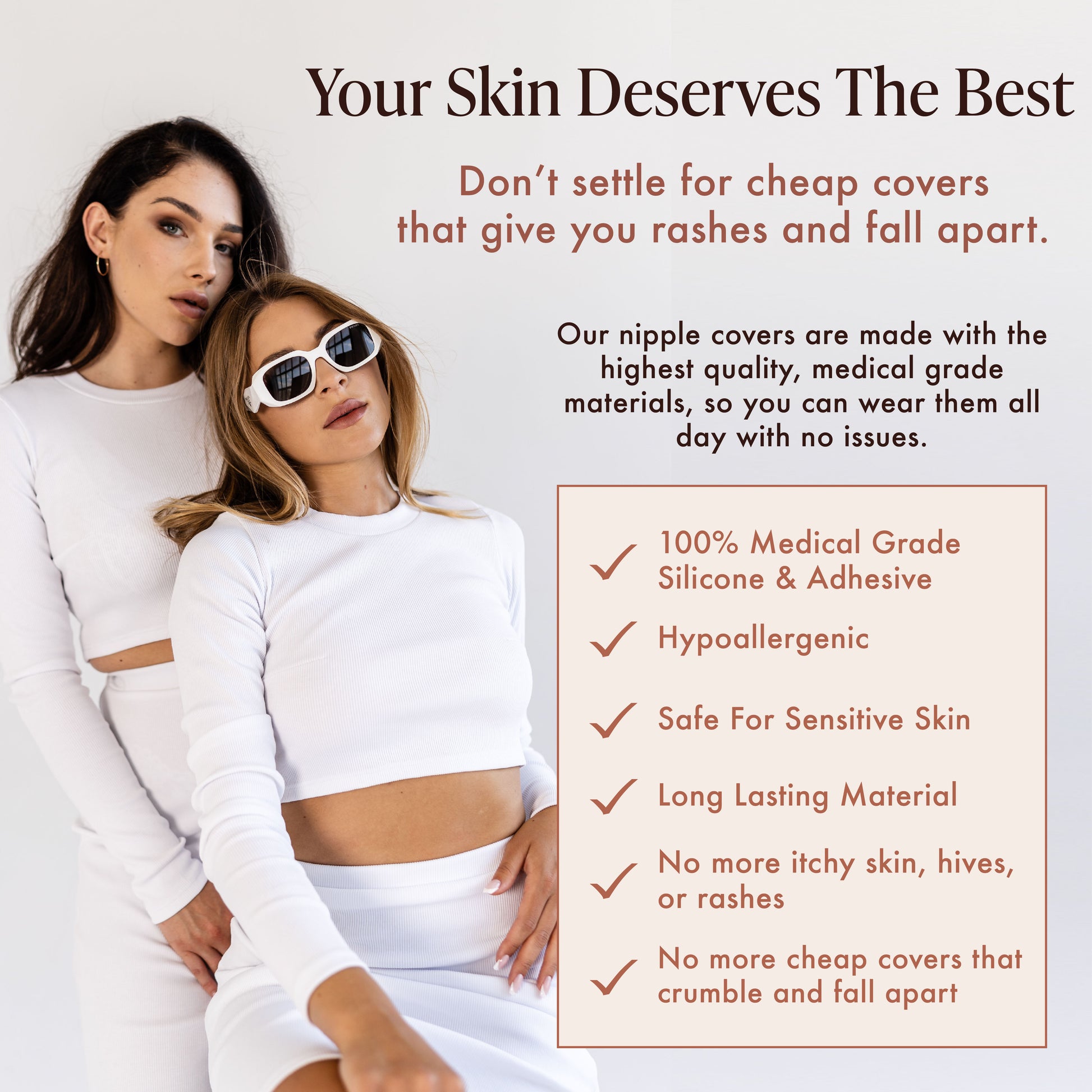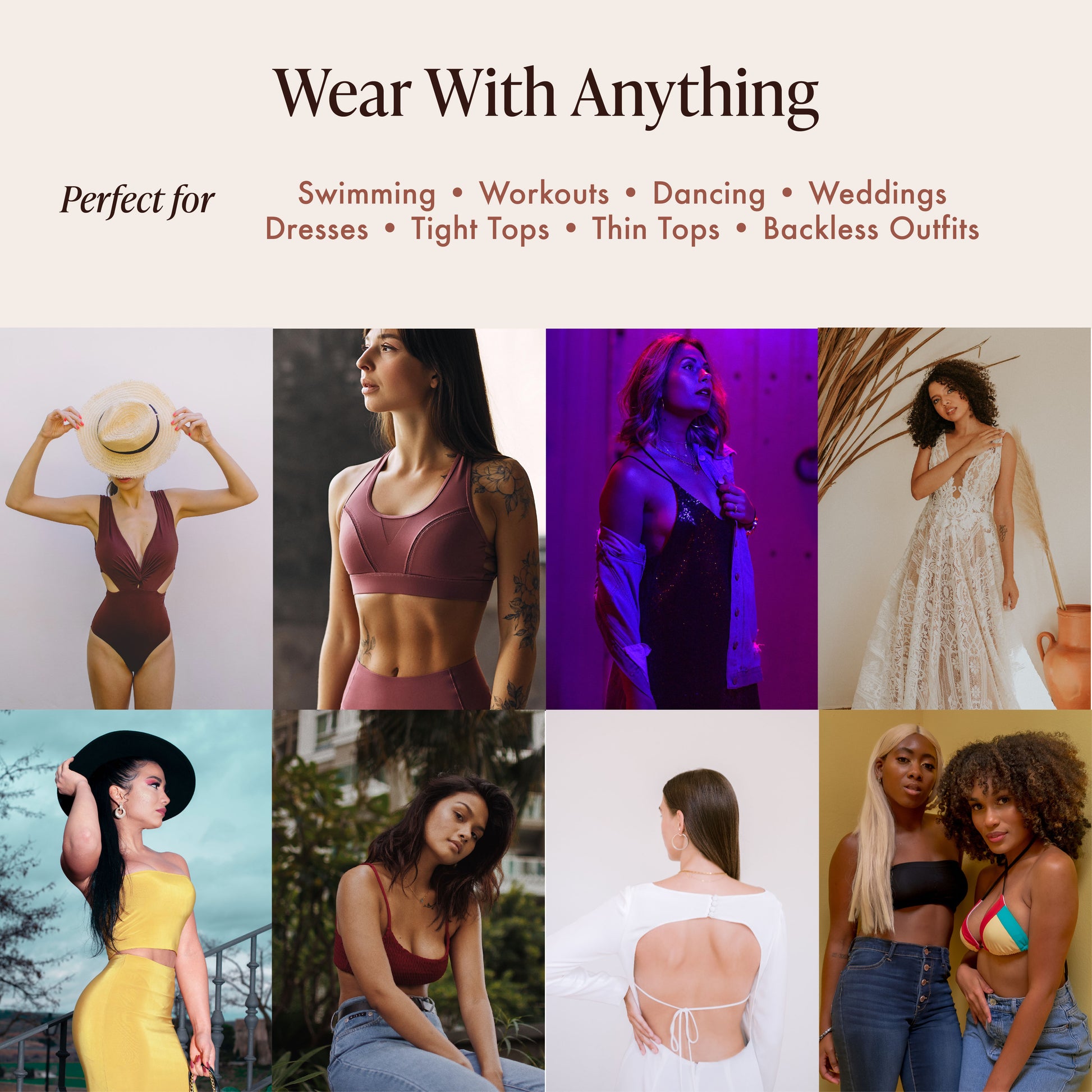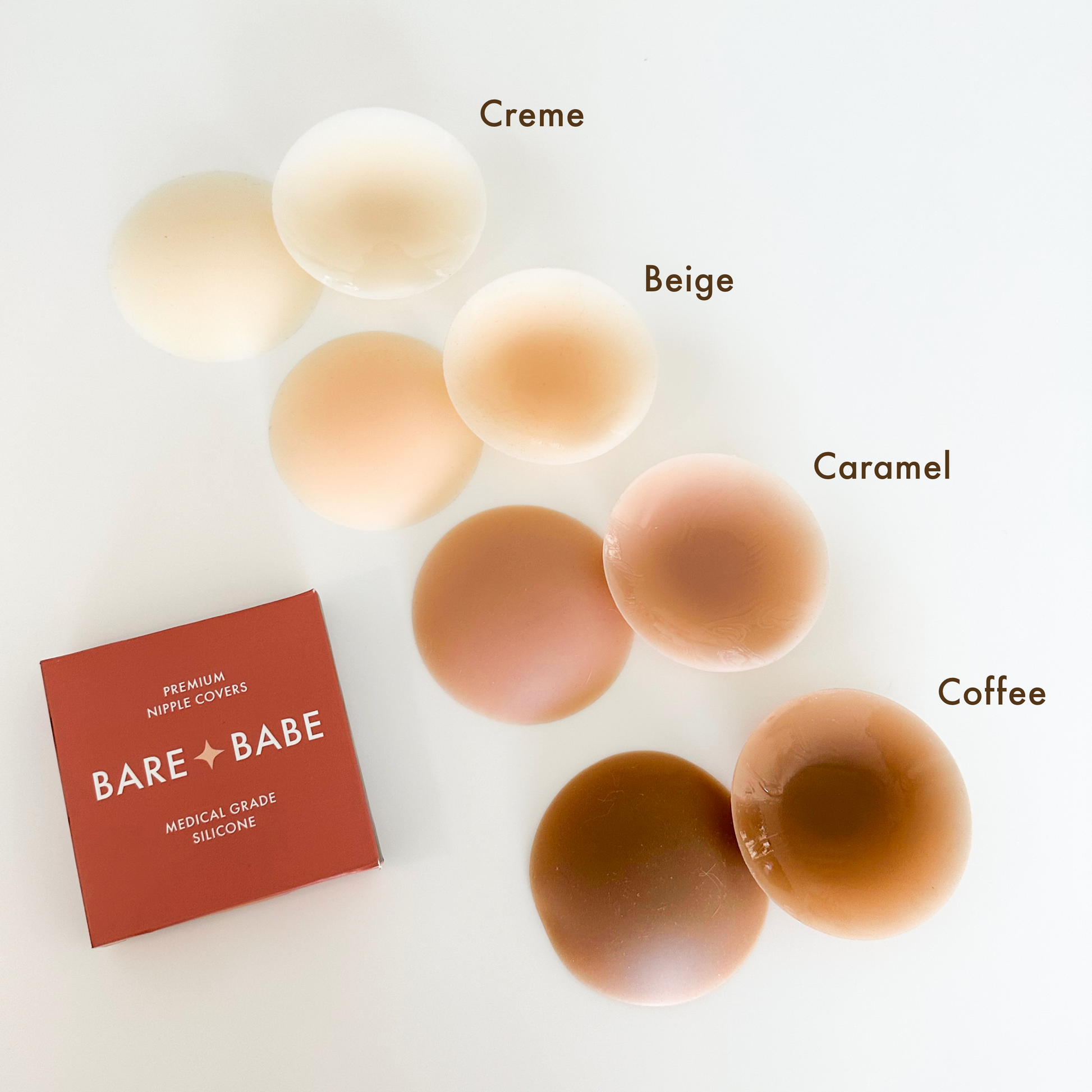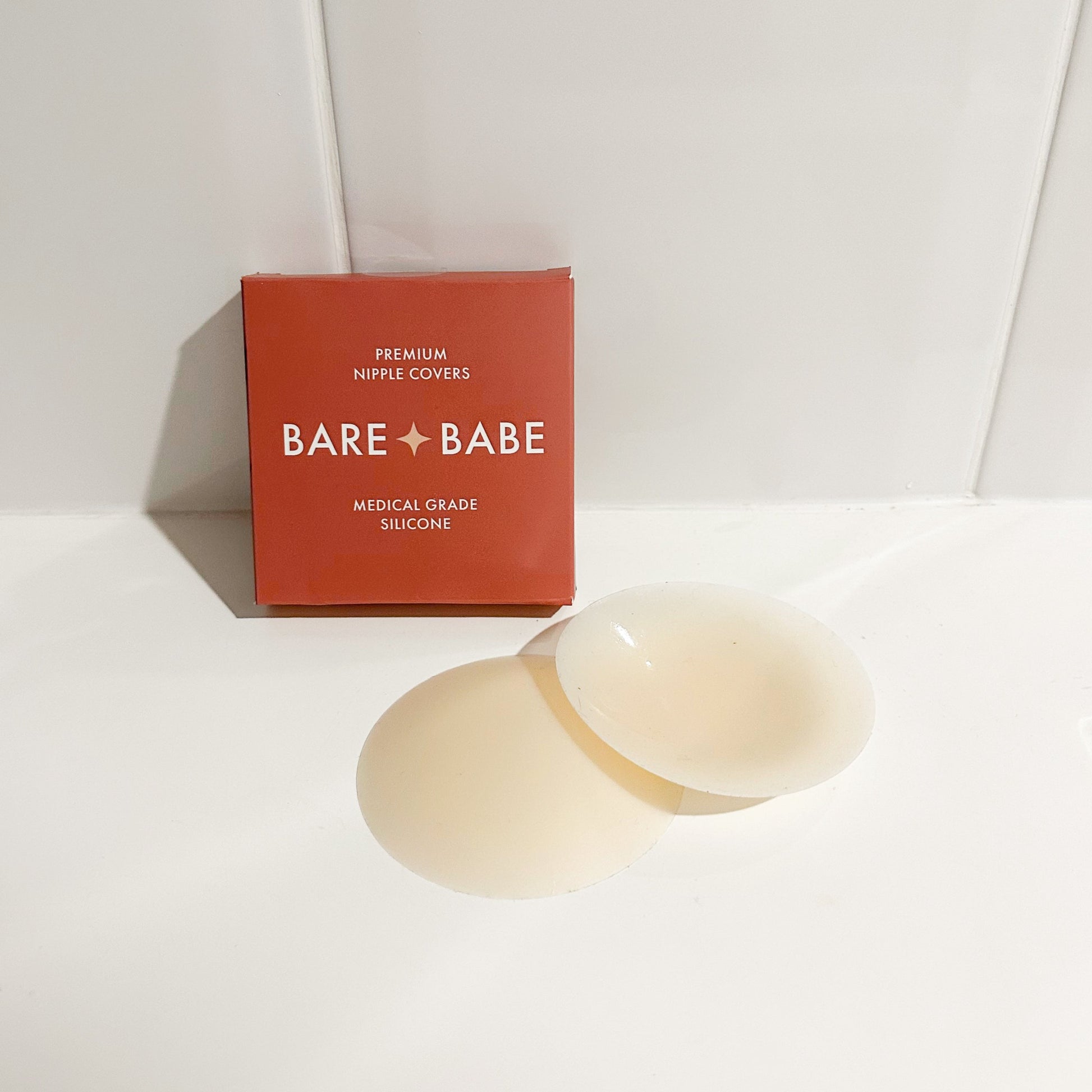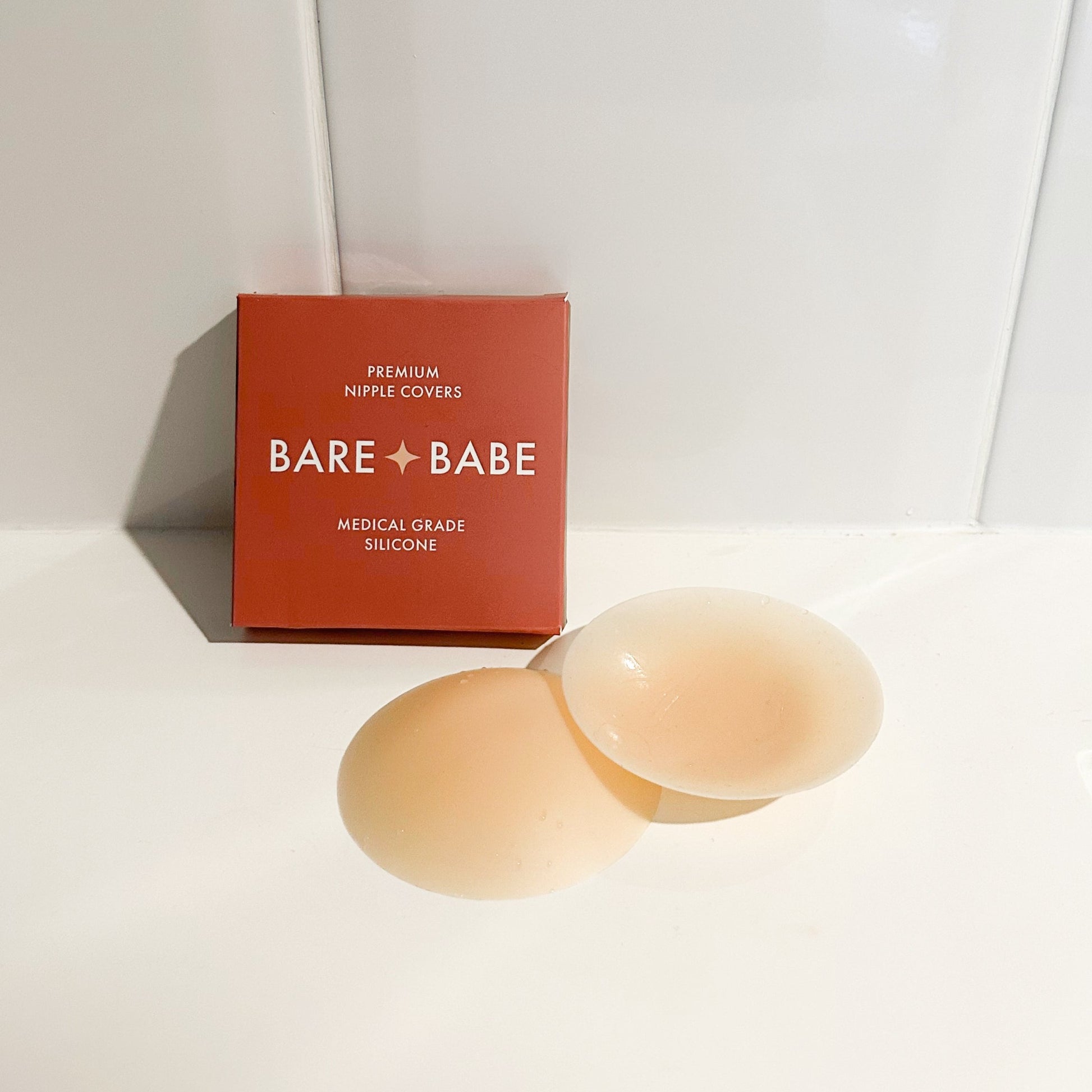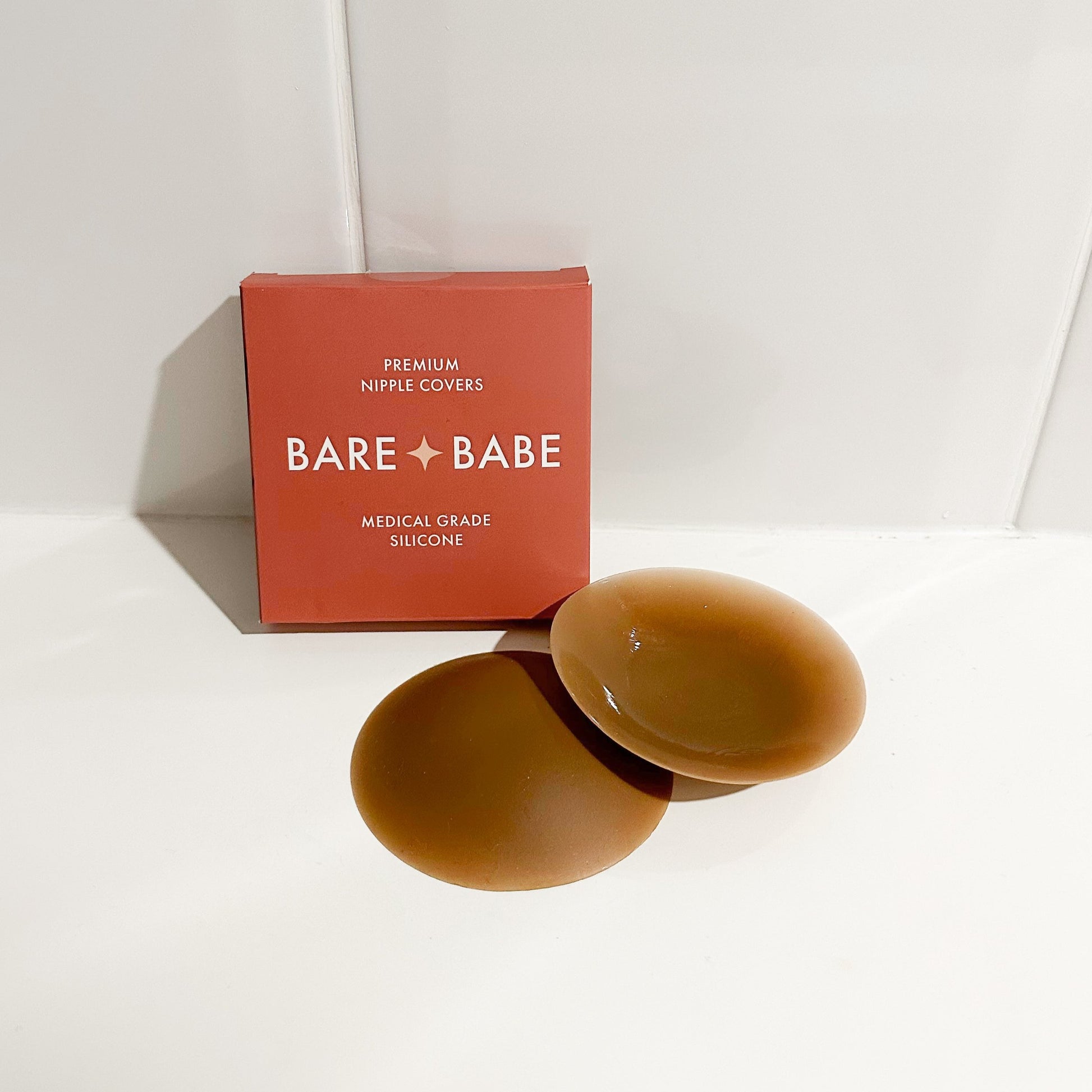 Sale price
$19.99
Regular price
$24.99
🔒 Fast, safe, secure checkout
Standard Shipping - Delivery in 5-10 Days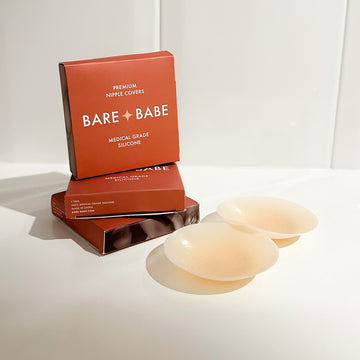 Adhesive Nipple Covers
Product description
Shipping & Returns
Adhesive Nipple Covers: The Ultimate Solution for a Comfortable and Confident You
Sweat-proof & Waterproof
We created our Adhesive Nipple Covers to last and withstand all types of moisture, ensuring they provide a secure fit and complete coverage in any situation. Whether you are going for a swim or hitting the gym, our covers will have you covered. You can rely on our covers to stay in place as they are sweat-proof and waterproof, so they won't budge or slip.
Washable & Reusable Nipple Pasties
Say goodbye to disposable nipple covers that end up in landfills. Our silicone nipple covers are washable and reusable for over 100 uses, making them a sustainable and eco-friendly option. You can simply wash and re-wear them, making them a cost-effective solution in the long run.
Hypoallergenic, Medical Grade Silicone
Our nipple pasties are made with premium medical-grade silicone and adhesive, which are 100% hypoallergenic and safe for even the most sensitive skin. You can wear them with confidence, knowing that they won't cause any irritation or discomfort.
Shaping, Seamless, Ultra-Thin Edges
Achieving a smooth, natural-looking silhouette is effortless with our nipple covers' ultra-thin seamless edges and rounded shape. The edges are so thin that they're virtually undetectable under clothing, helping you avoid embarrassing nip-slips.
No-Nip-Slip Coverage
Our silicone nipple covers are designed to provide full coverage, ensuring that you won't experience any nip-slips while wearing them. They have an ultra-soft matte finish that won't shine through clothing, giving you the peace of mind you need to go about your day.
Wear With Anything, All Day
Our silicone nipple covers have a strong, yet gentle adhesive that makes them perfect for all-day wear with any outfit. They're so comfortable that you'll forget you're even wearing them!
How to Use Our Adhesive Nipple Covers
Using our Adhesive Nipple Covers is easy! Here's how:
Clean and dry your nipples before use.
Remove the protective backing from the nipple covers.
Center the nipple cover over your nipple, making sure it is smooth and wrinkle-free.
Press the edges of the nipple cover onto your skin to secure it in place.
Repeat the process for the other nipple.
Order Your Adhesive Nipple Covers Today
Say goodbye to uncomfortable bras, embarrassing nip-slips, and disposable nipple covers that end up in landfills. With our Adhesive Nipple Covers, you can enjoy full coverage, comfort, and confidence all day long. Order now and take the first step towards a comfortable and confident you!
Free US Shipping over $50
$5 Standard US Shipping. Delivery in 5-7 business days.
$10 Worldwide Shipping. Delivery in 5-25 business days.
Contact us within 30 days if you'd like to make a return.