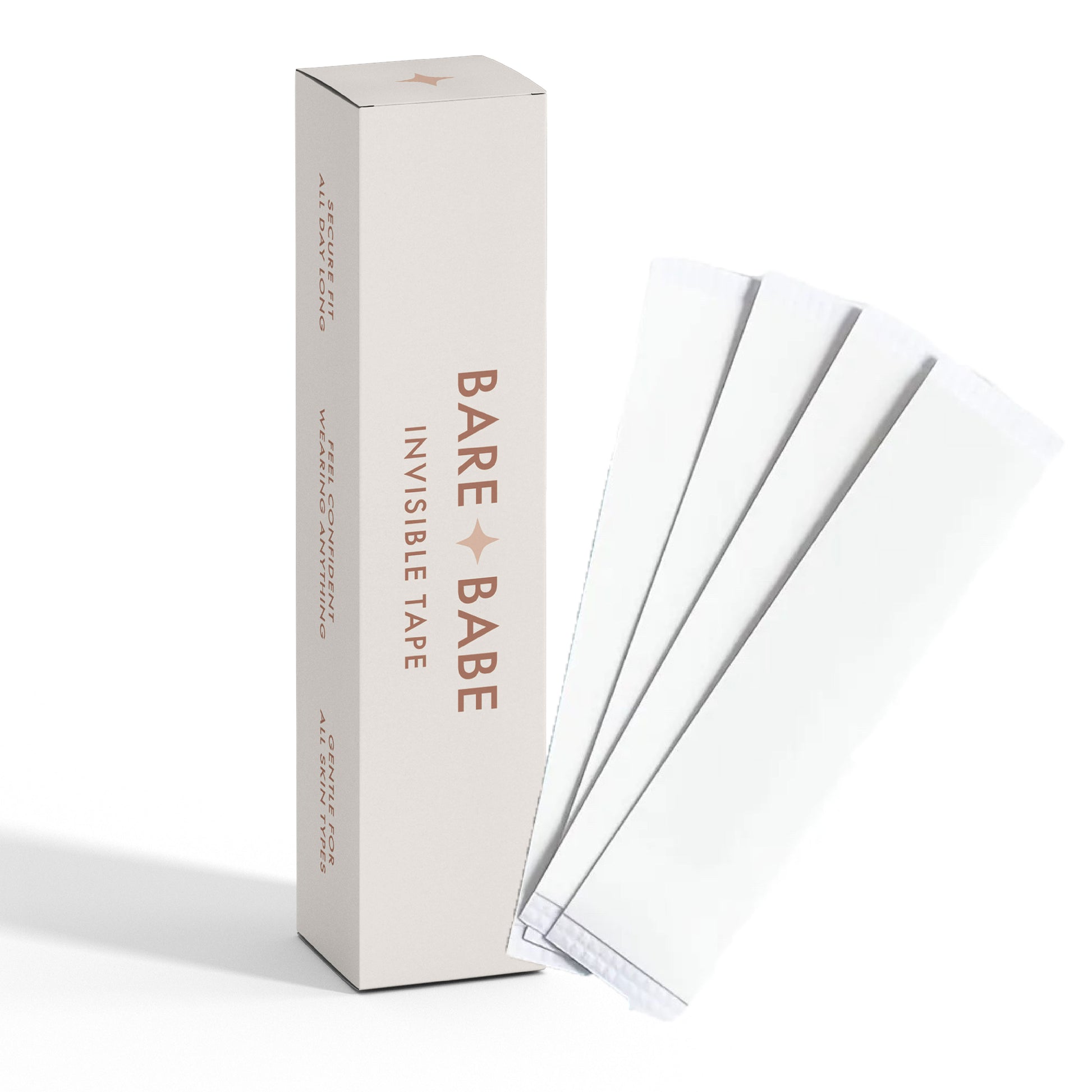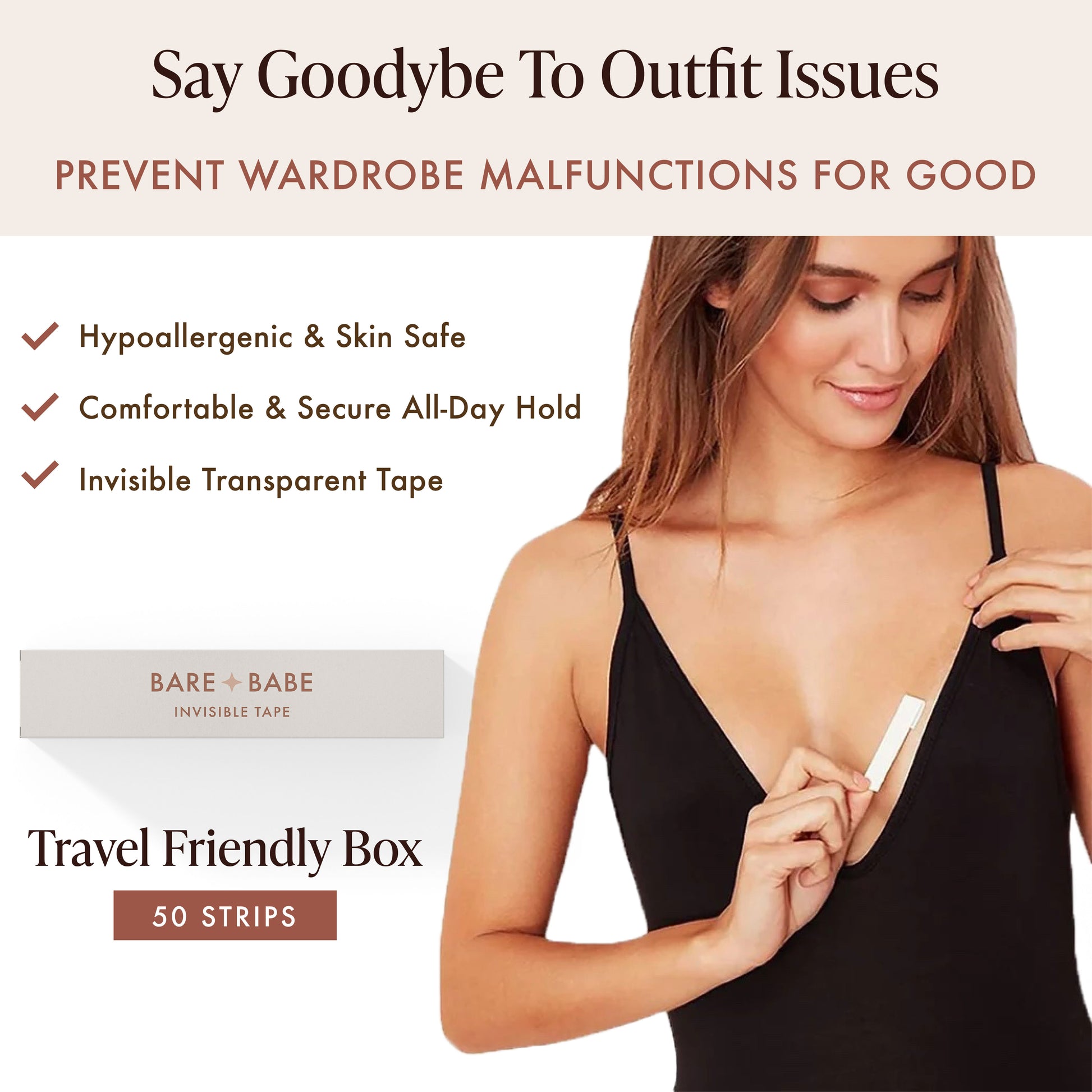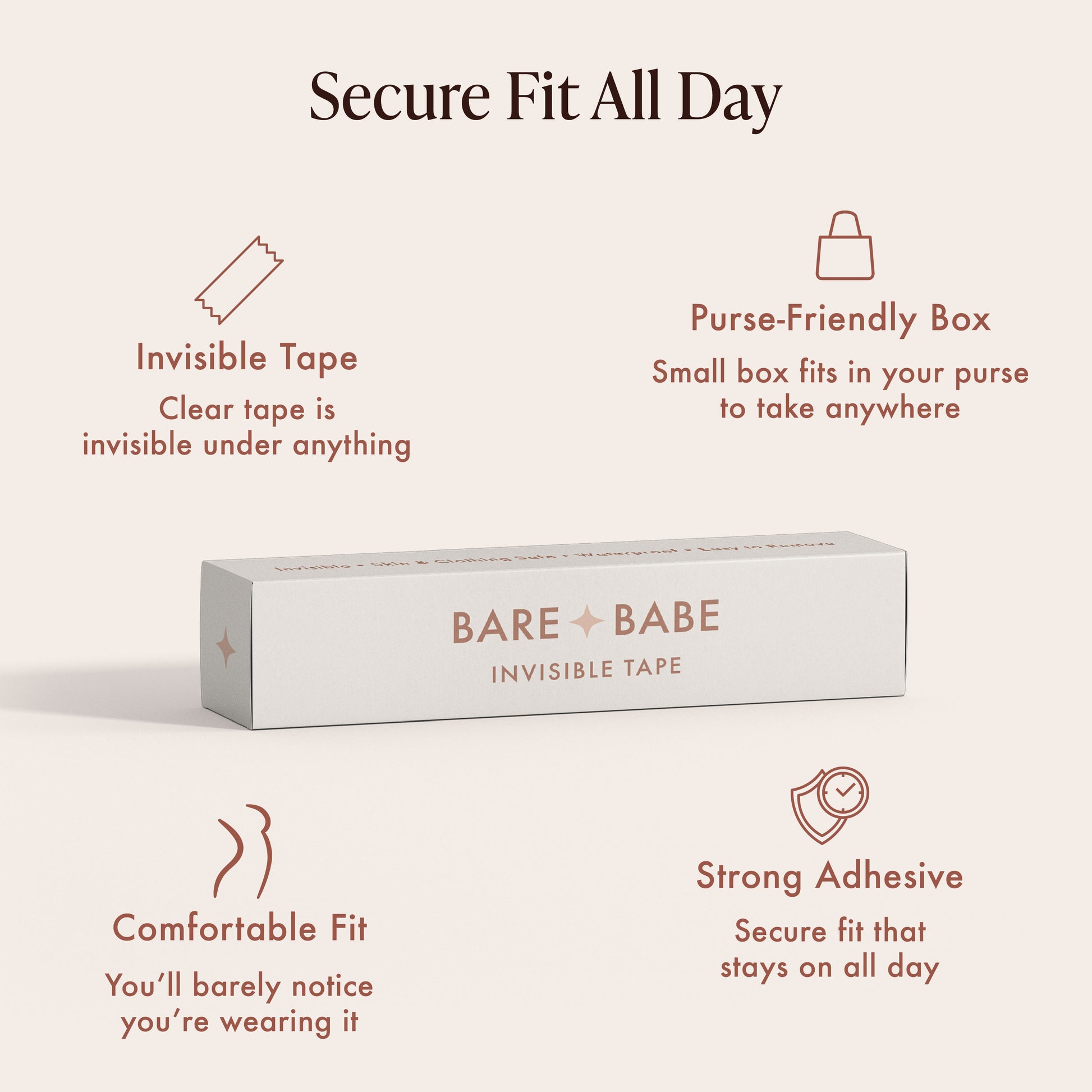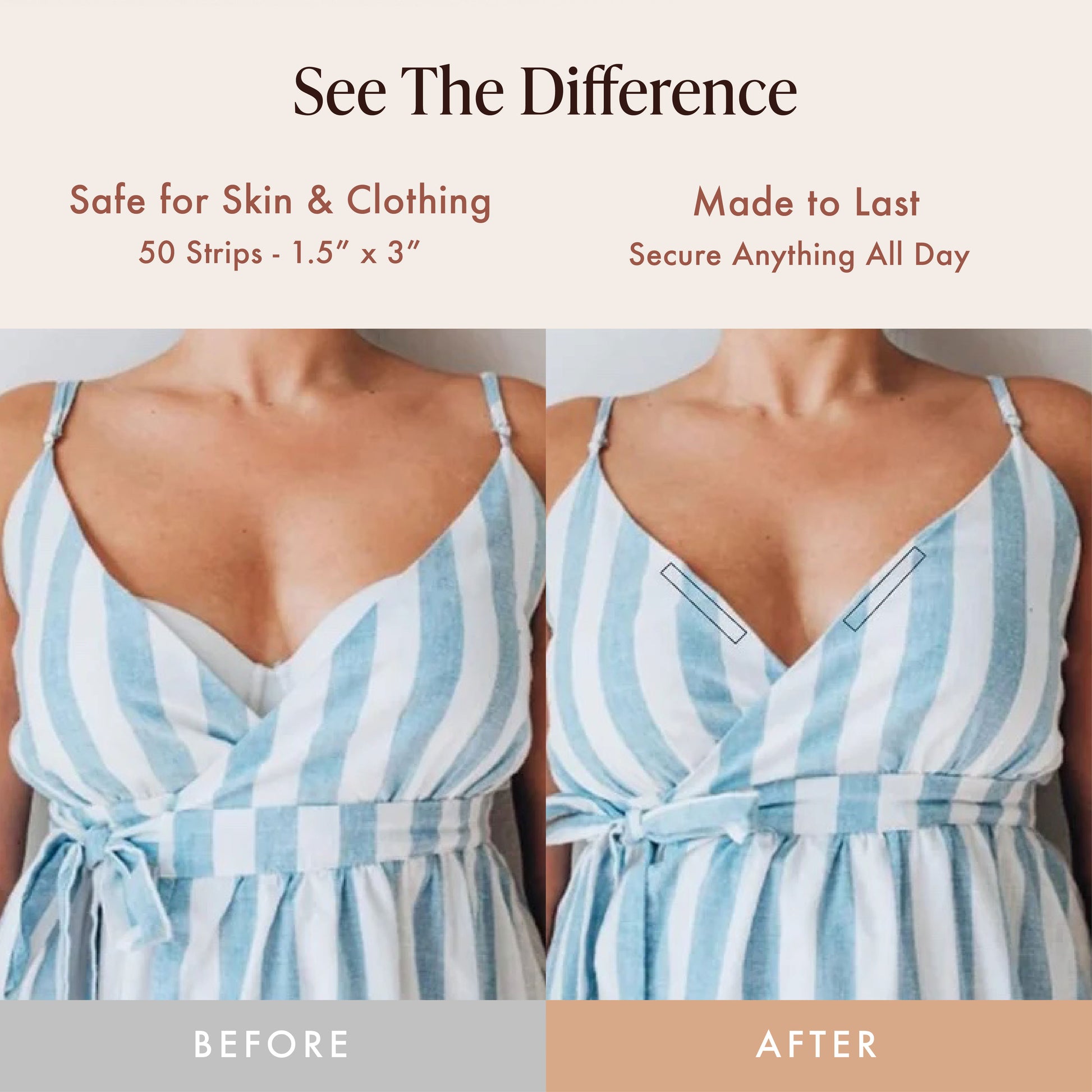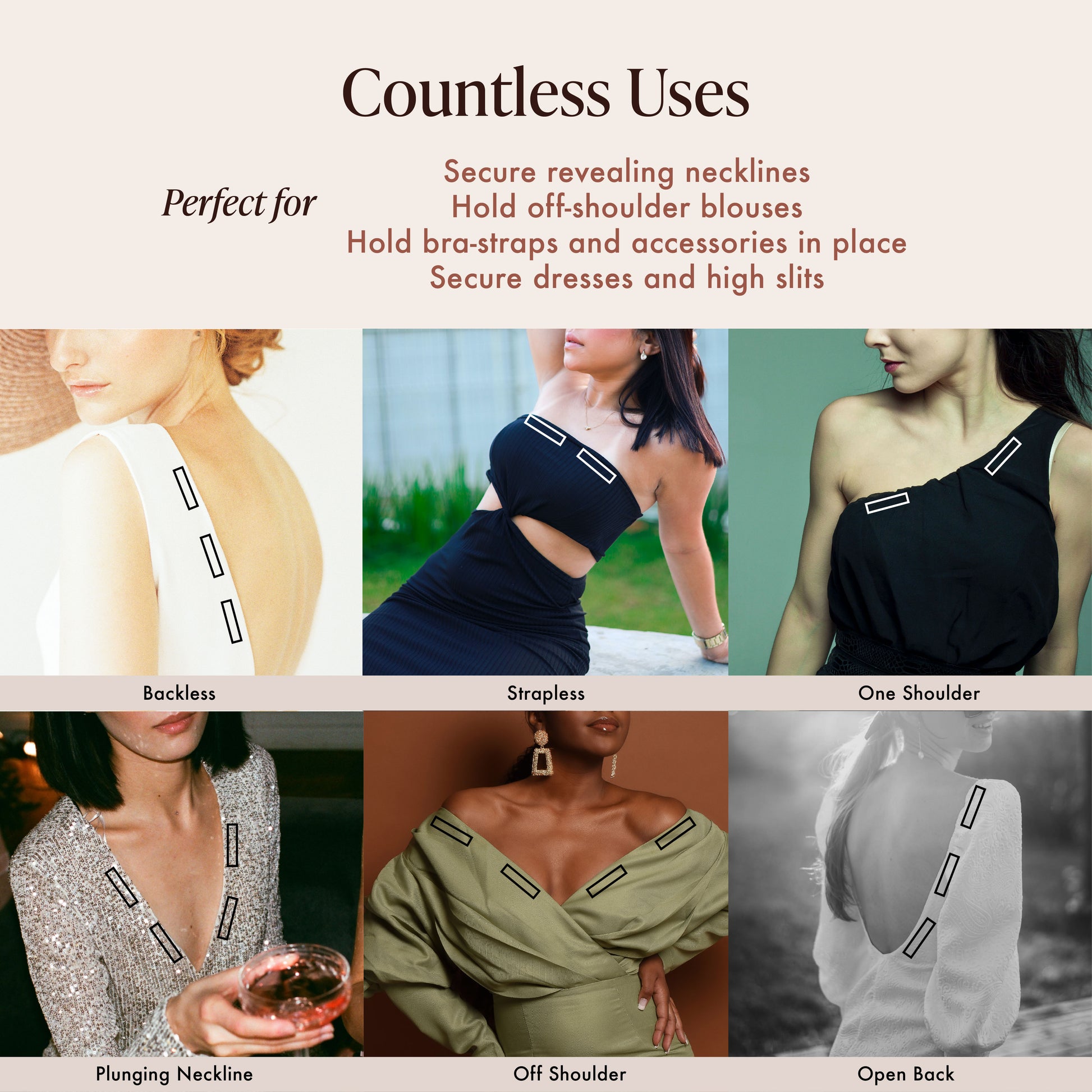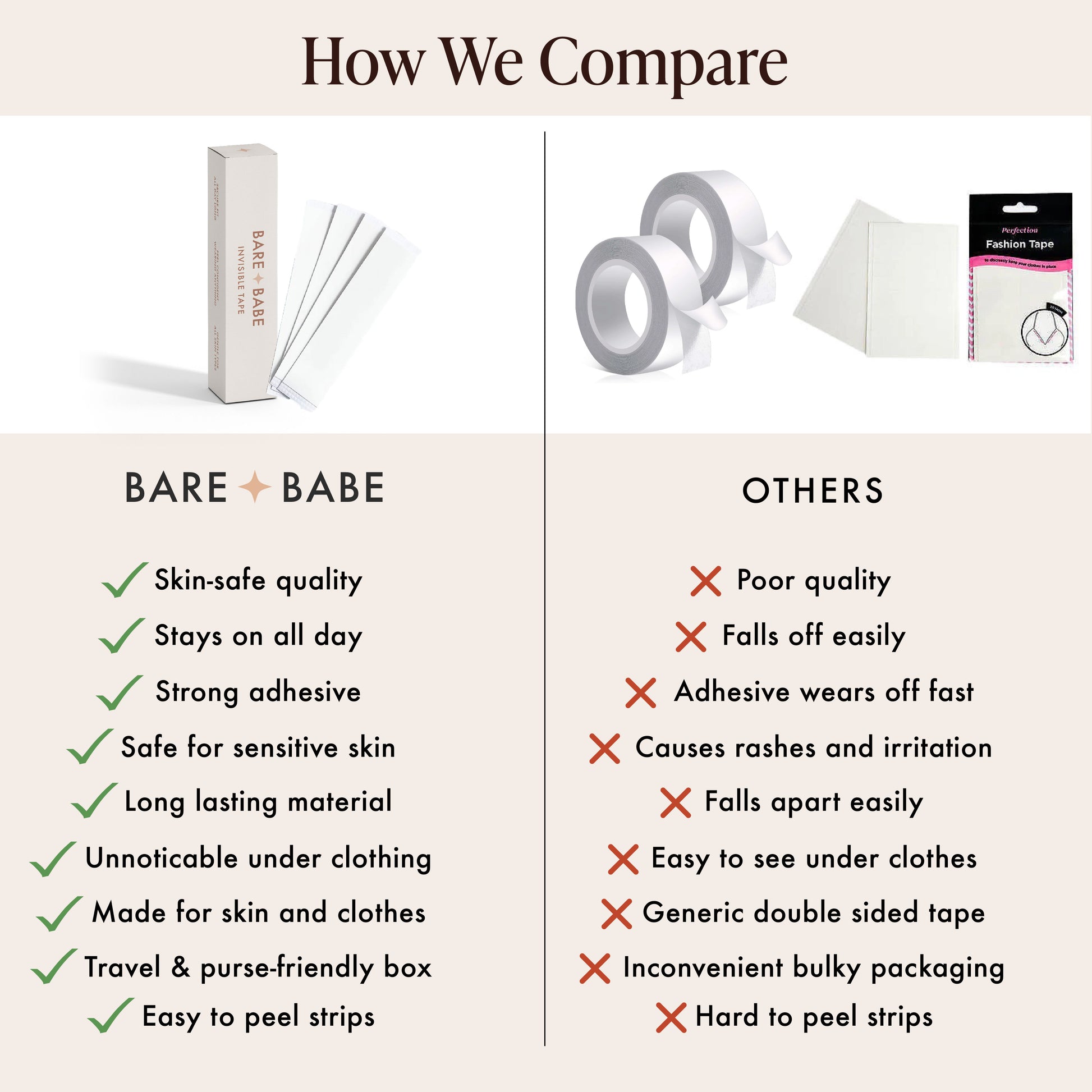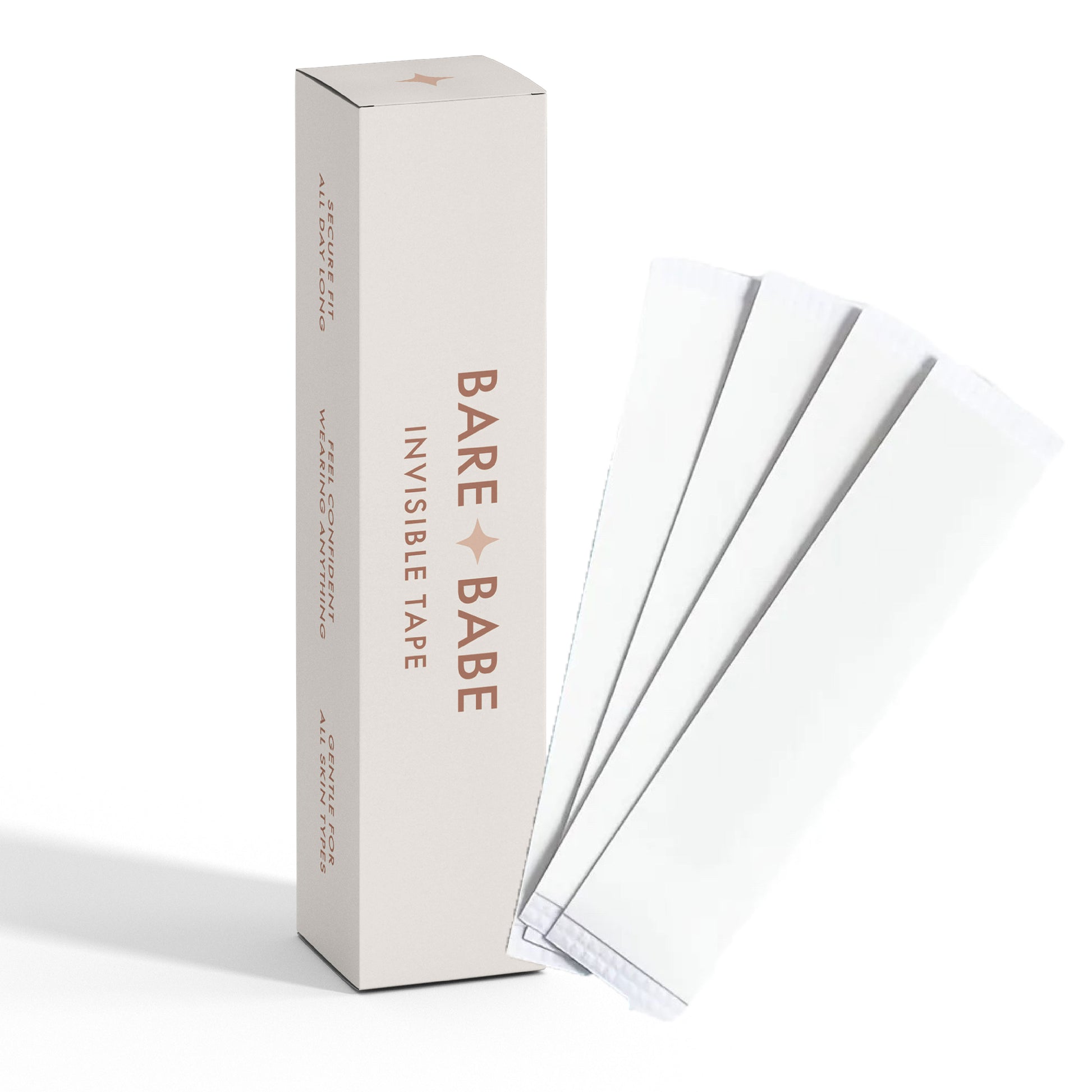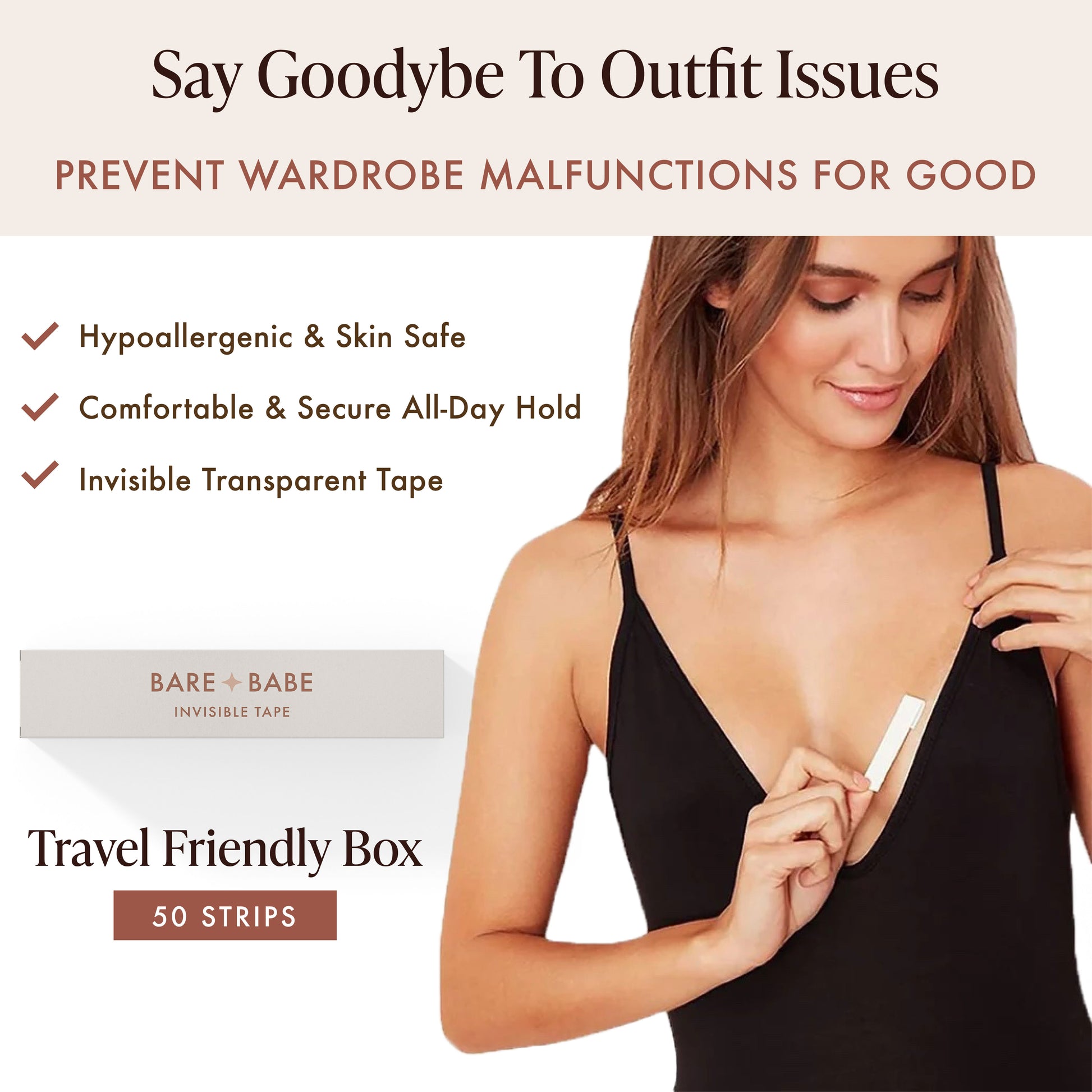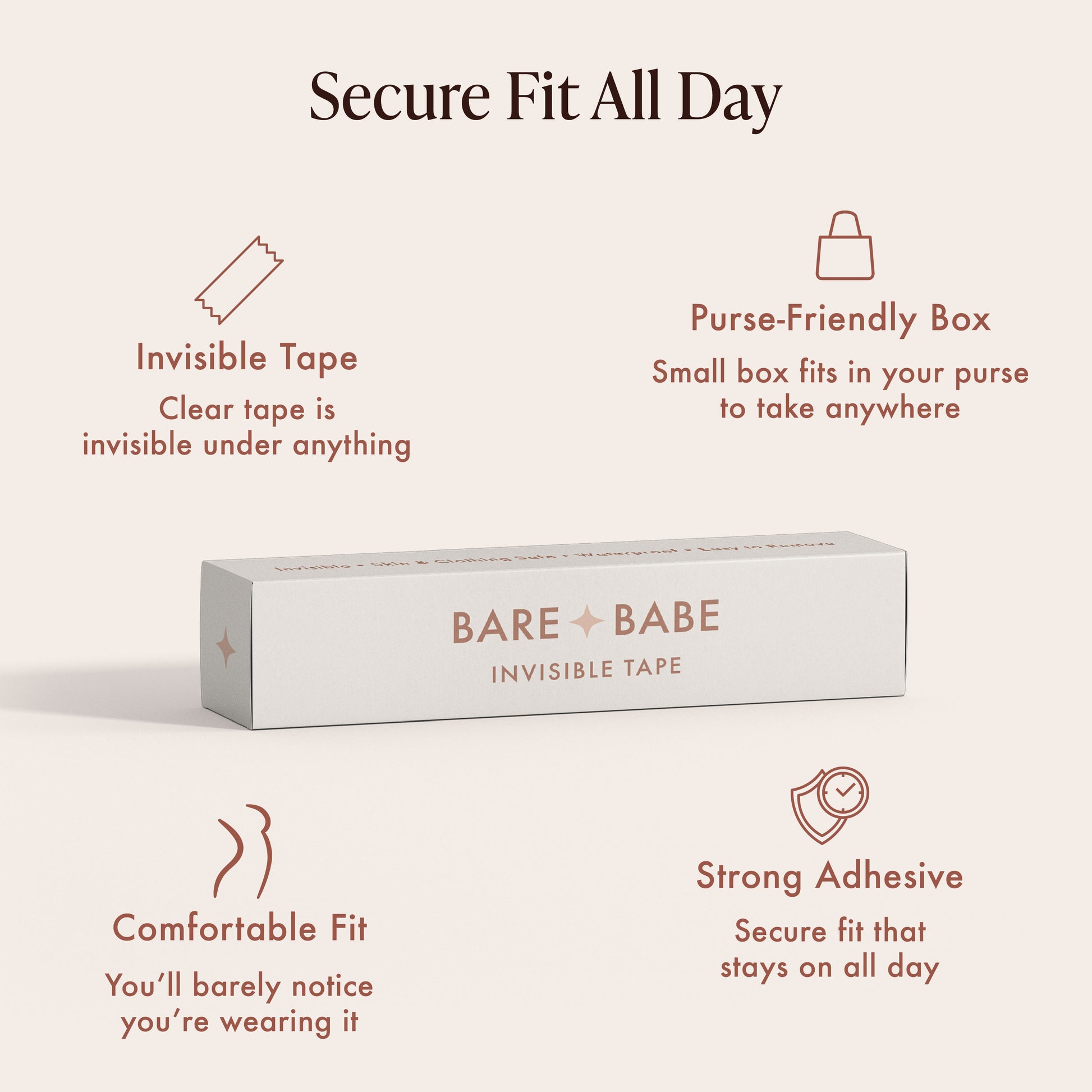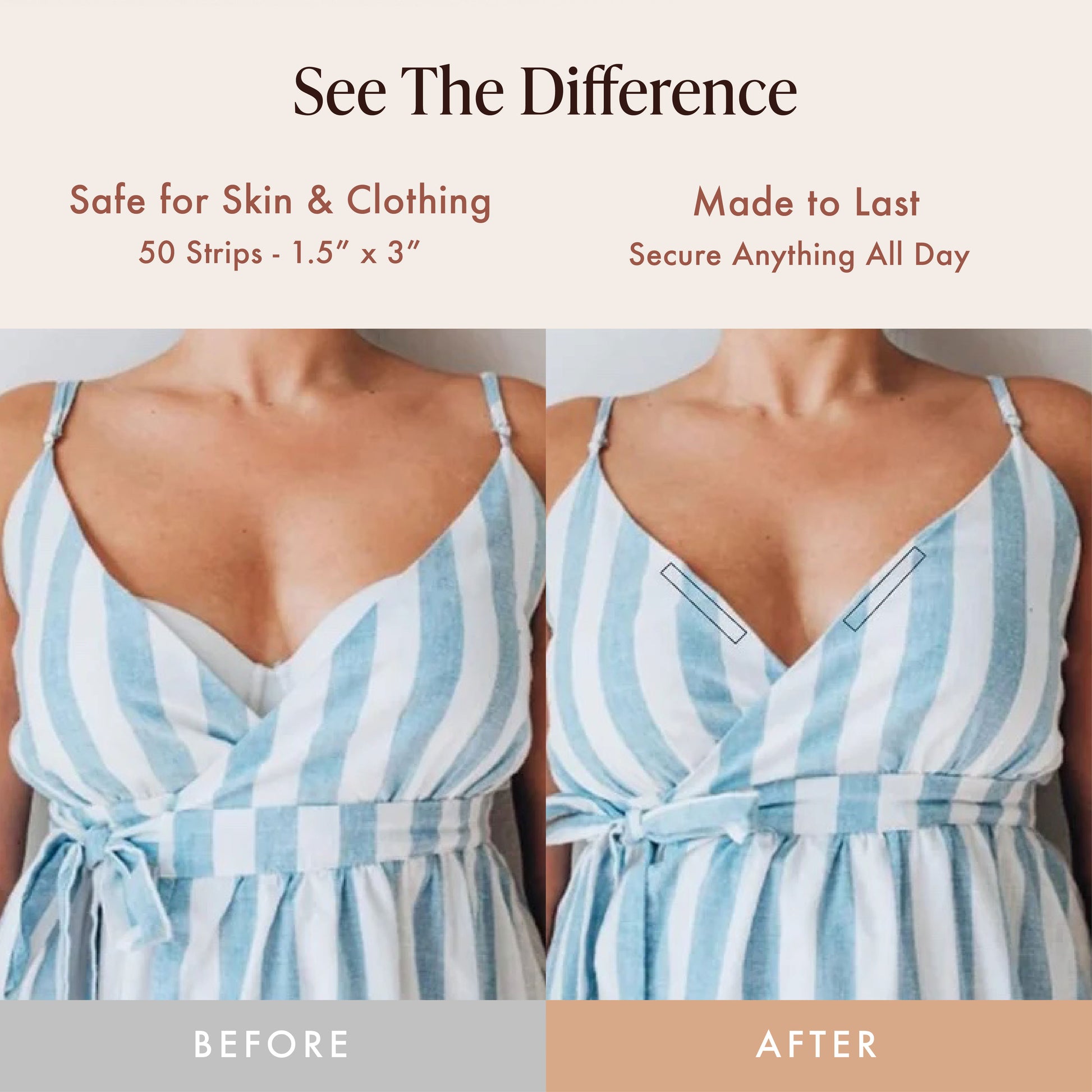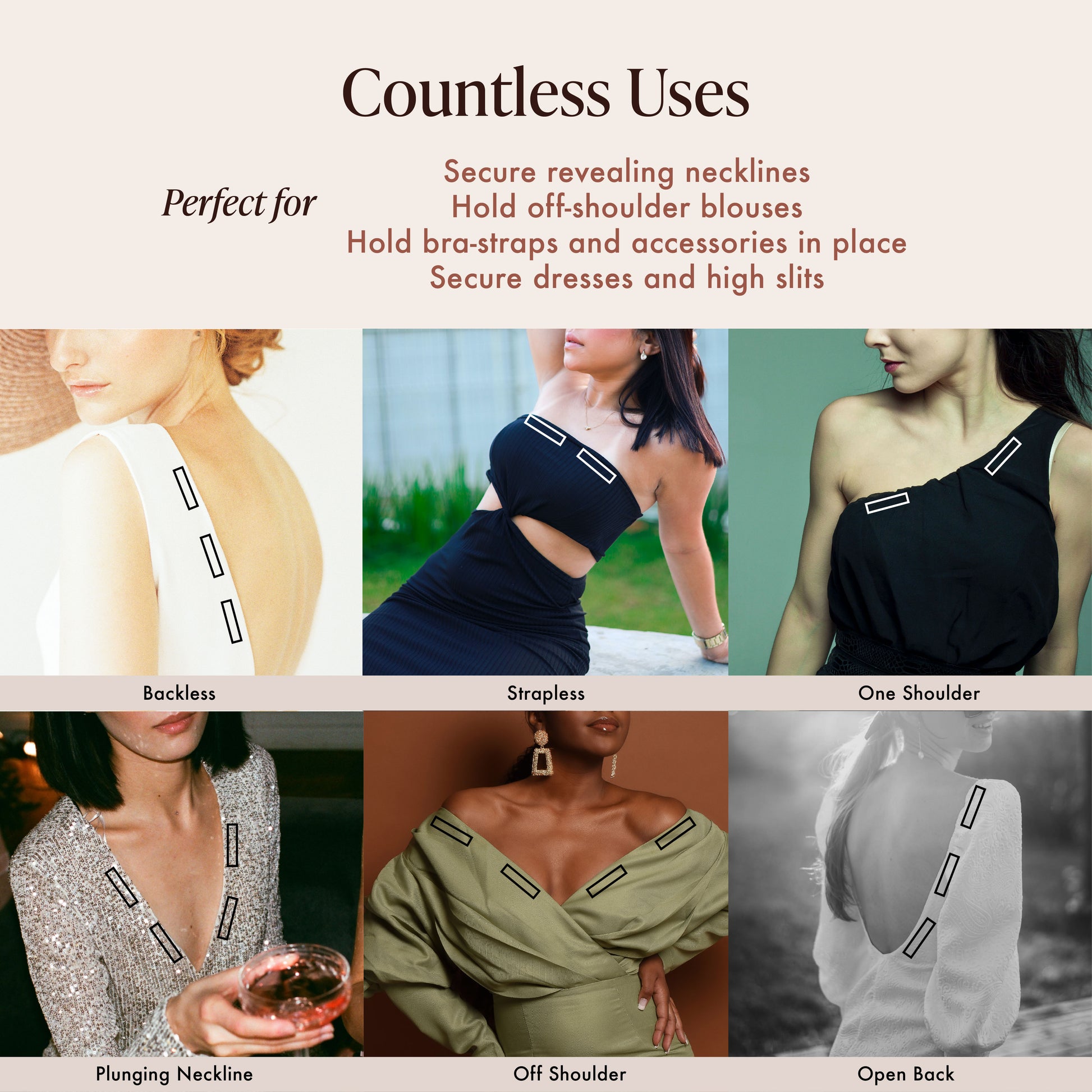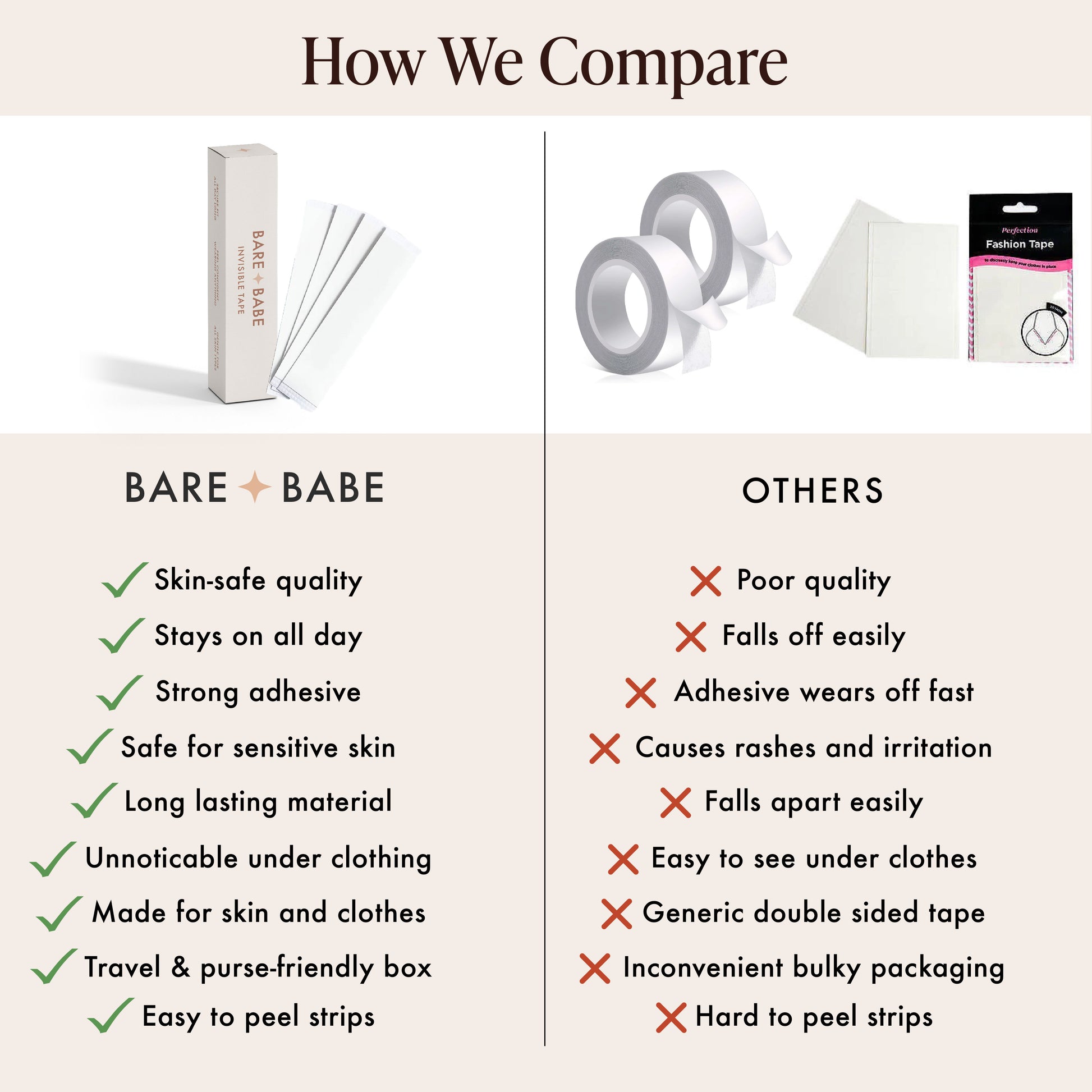 Sale price
$12.99
Regular price
$16.99
🔒 Fast, safe, secure checkout
Standard Shipping - Delivery in 5-10 Days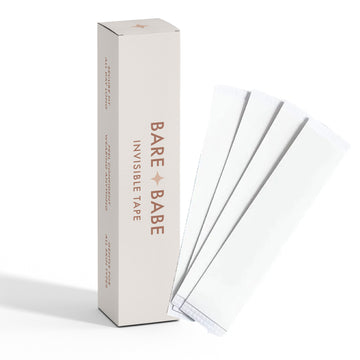 Invisible Fashion Tape
Sale price
$12.99
Regular price
$16.99
Product description
Shipping & Returns
Invisible Fashion Tape: Your Wardrobe's Best-Kept Secret
🌟 Why Invisible Fashion Tape is a Must-Have:
Say Goodbye to Wardrobe Malfunctions: No more anxiety over a potential slip in that backless dress or plunging neckline. Secure every outfit with confidence.
Versatility Unmatched: Perfect for every piece of clothing, from off-shoulder tops and wrap dresses to blouses that tend to gape. Our 1.5" x 3" strips have got you covered.
Truly Invisible: No more pins or clasps playing peek-a-boo! Our clear design ensures your outfit remains the star.
🔍 Standout Features:
Ultra-Strong Hold: Our specially-formulated adhesive ensures your fashion stays in place, no matter how much you move.
Skin-Friendly: Experience the perfect balance of strength and gentleness. No more red marks or irritations.
User-Friendly Design: Peel, stick, go. It's that effortless.
🌍 Our travel-friendly box is designed for those on the move. Compact enough for your clutch, yet filled with enough strips to rescue any fashion emergency. Always be prepared, wherever you are.
Uninterrupted fashion is now just a strip away. Let every outfit tell its story flawlessly. Don't just wear fashion - own it. Secure your style today with Invisible Fashion Tape! 
Free US Shipping over $50
$5 Standard US Shipping. Delivery in 5-7 business days.
$10 Worldwide Shipping. Delivery in 5-25 business days.
Contact us within 30 days if you'd like to make a return.